WELCOME TO EAST VANCOUVER
From the micro-breweries and shops of hipster Main Street, to the bohemian cafes and ethnic restaurants of Commercial Drive, all the way to the cotton candy and roller coasters at the PNE, East Vancouver is made for real living.
Home to 40 percent of the city's population, eclectic East Vancouver (or "East Van" / the "East Side" / or "Vancouver East") is comprised of a variety of vibrant neighbourhoods:
Strathcona
Riley Park – Little Mountain
Kensington – Cedar Cottage
Renfrew – Collingwood
It may be a lot of areas to remember – trust me, most Vancouverites are still confused – but the word is out: This historically low-income area is now the place to be. (And, it's still relatively affordable!)
EAST VANCOUVER HISTORY & DEMOGRAPHICS
Up-and-coming East Vancouver is home to some of the city's oldest and most diverse neighbourhoods. In 1865, Vancouver's first colonial settlement popped up in what is now Strathcona; two decades later, homes spread out into Mount Pleasant near Brewery Creek.
Around the same time, non-British working-class immigrants from Europe and South and East Asia settled in the eastern, more affordable part of town. That diversity is still reflected today: Vietnamese and Chinese restaurants and shops line Kingsway, the Punjabi Market livens South Fraser Street, and Italian and Eastern European Cultural Centres around the area evoke the motherland. In certain enclaves, like Victoria-Fraserview, up to half of residents speak Mandarin or Cantonese as their mother tongue.
More recently, gentrification has affected community demographics. Rezoning efforts have increased density in Mount Pleasant and Grandview-Woodland, paving the way for upmarket condos and townhouses, and a 20-30-year-old resident-base. And the humble Vancouver Special — a two-storey housing style that dominates the East Van landscape and was once a mainstay for low-income families — is gradually getting phased out by renos, rebuilds, and duplexes.
Yet the now sought-after neighbourhood still has community pride and a bohemian soul. The East Side remains defined by its vibrant artistic presence, urban lifestyle, and ethnic diversity. It's also home to an inclusive and politically-engaged youth, both vocal and welcoming to those of different sexual orientations and gender identities.
THINGS TO SEE & DO IN EAST VAN
With so many great neighbourhoods in East Vancouver, it will be hard to pick your favourite. Luckily, they're all close enough that you don't really have to.
MOUNT PLEASANT (Main Street)
It's true what they say: the center of the city has shifted eastward to Mount Pleasant. So exactly where is Mount Pleasant in Vancouver? The gentrified "Brewery Creek" neighbourhood is clustered around Main Street, running from Cambie Street to Clark Drive and 2nd to 16th Avenues. It's fast become the go-to place for cafe hopping, shopping, drinking, and dining in Vancouver.
Enjoy award-winning eats at Anh and Chi, Savio Volpe, and East is East on Main Street. Drop by Front & Company and 8th & Main for the latest in fashion. Then, duck into microbreweries like 33 Acres Brewing, Main Street Brewing Company or Brassneck Brewery for a cool local beer.
Mt Pleasant is also home to some of the city's best pocket parks, perfect spots for an impromptu picnic or to admire city and mountain views. Looking forward to Mt Pleasant events? Don't miss Mural Fest, an annual summer celebration that draws local and international muralists, as well as Main Street Car Free Day in June.
GRANDVIEW-WOODLAND (Commercial Drive)
East of Main Street, past the iconic East Van cross, Grandview-Woodland overflows with warmth, community and character. The hippie neighbourhood's beating heart is Commercial Drive (or "The Drive") which beckons long-time residents and enchanted visitors with quirky vintage boutiques and curio shops, local eateries, and Italian cafes. Take your pick of Commercial Drive coffee (more than 10 great cafes to choose from!), dig into some Lebanese at JamJar Cafe, and stop by La Mezcaleria for Mexican cocktails and tapas.
Pop into the historic Rio Theatre on Broadway for live shows and cult films. A few blocks east on leafy Victoria Drive, check out local theatre at The Cultch or Italian pizza and pasta at Via Tevere. Want more East Vancouver arts? Each November, the Eastside Culture Crawl creates a sprawling open house of the neighbourhood's galleries and artist spaces.
STRATHCONA (East Hastings)
Strathcona — Vancouver's first residential neighbourhood — is a quaint locale east of downtown. Low density heritage homes, local coffee shops, and large parks make this one of the most charming neighbourhoods in the city. And its close proximity to Chinatown and Downtown mean Strathcona residents have an enviable pick of restaurants within walking distance, like Ask For Luigi, the Urban Winery, Strathcona Beer Company, and Oyster Express. Urban living doesn't get much better than this!
HASTINGS-SUNRISE (East Village)
Hastings-Sunrise, historically a low-income, working class neighbourhood, is on the rise. Today, it's fast becoming the place people wish they had bought property in just a few years ago. Make no mistake, although it's a mere 3 kms from downtown, the East Village borough is far removed from Vancouver's notorious Downtown Eastside. Hasting-Sunrise is filled with single family homes, and enjoys some of East Vancouver's best restaurants, like Vancouver's first Tacofino, Sushi Nanaimo, and the Red Wagon Cafe. Plus, the PNE fairgrounds and New Brighton outdoor pool are within biking distance.
KENSINGTON-CEDAR COTTAGE (Trout Lake)
Kensington-Cedar Cottage is a Realtor favourite – and for a reason! Modern yet affordable new condo and townhouse developments have been cropping up next to some of the city's best parks. Stroll the 1.3 km loop around Trout Lake, register for programs at the community centre or spend a summer Saturday at the bustling Trout Lake Farmer's Market. Nearby, cozy Commercial Street (not to be confused with Commercial Drive) is a community staple and hidden gem: grab a coffee, bubble tea, or baked snack at one of three local cafes – Commercial Street Cafe, Chance Cafe or the Flourist bakery – and support the street's independent artisans and small businesses.
SOUTH MARINE (Fraser Street & the River District)
In the Southeast of the city, the neighbourhoods of Collingwood, Killarney, Sunset, and Victoria-Fraserview offer the perks of suburban living (quiet streets, large family homes, forested trails, and lush parks), with a relatively short drive to downtown.
South Fraser Street, Vancouver's "Little India," brims with South and East Asian restaurants, sweet shops, and businesses. South of Marine Drive, Vancouver's River District is the city's newest micro-neighbourhood. New condo towers house young families and retirees alike, in this vibrant, waterfront locale. Dine in at Sushi Mura or take out from Romer's Burger Bar and picnic along the Fraser river.
EAST VANCOUVER EVENTS
The city's cultural core knows how to throw a party. Here are five annual East Vancouver events you don't want to miss:
Plus, check out this up-to-date list of all annual events in East Van.
HOUSEHOLD AMENITIES & SERVICES IN EAST VANCOUVER
East Vancouver Community Centres
East Vancouver is all about getting together – and it wouldn't be community without Community Centres. Altogether, the area has more than 20 neighbourhoods, arts and cultural centres, as well as legions, aboriginal friendship centres, and local cinemas and theatres. East Van also boasts three indoor pools, and one oceanside outdoor pool at New Brighton Park, which sees droves of sunbathers, splashing children, and committed lane swimmers in the summer months.
East Vancouver Public Transit
Vancouver's Transit Authority, Translink, has won awards for Best Transit System in North America – in fact, many new developments in East Vancouver are built specifically around SkyTrain and transit hubs.
From East Van, two Vancouver SkyTrain routes will take you into downtown (via Commercial Drive and Main Street) or out towards Greater Vancouver:
The Expo Line SkyTrain heads southeast towards New Westminster and Surrey
The Millennium Line takes you eastward towards Burnaby
Numerous regular and express bus routes also run through East Vancouver, and apps like TransitDB can help keep track of bus routes and times.
Within East Vancouver, a few neighbourhoods stand out as Walkers' Paradises: WalkScore gives Mt Pleasant a 92/100, while Commercial Avenue scores a 88/100.
East Vancouver Grocery Stores
Given its diverse population, it's no surprise that East Vancouver has some of the best grocers in the city, with global ingredients, fresh produce and unbeatable prices.
Large Supermarkets: No Frills, Safeway, Superstore, Super Valu
Local Grocery Stores: Choices Market, Donald's Market, Famous Foods, Nesters Market
Ethnic Grocers: Bosa Foods (Italian), T&T Supermarket (Chinese), and a variety of small South- and East-Asian grocers along South Fraser, Kingsway, and South Victoria
For those looking for local ingredients, the Trout Lake Farmer's Market (Vancouver's longest running market) is open every Saturday from May through October.
East Vancouver Health and Wellness
A quick search for local health and wellness services makes it clear: East Vancouverites know a thing or two about self-care. Local beauty bars specialize in nails, brows, skin and more. Hair salons and classic Italian barber shops pepper Main Street, Hastings, and Commercial Drive. And a variety of massage parlors, local spas, and reflexology practitioners make it all too convenient to sit back and relax.
A number of medical and dental clinics serve the neighbourhood, as do a variety of alternative treatment therapists. Those looking for Moksha Yoga in East Vancouver can drop into Modo Yoga, as well as other yoga studios that have set up shop along most major streets. Big name fitness and cycling studios are slowly creeping eastward, too.
Schools in East Vancouver
Families planting roots in East Van will appreciate the diversity of schools – and the diversity within schools – in this tight-knit community. Some East Vancouver schools of note include:
Elementary Schools (Grades K-7)
Tyee Elementary School (Top Public Elementary School in Vancouver)
Our Lady of Sorrows (Top Third Private Elementary School in Vancouver)
Laura Secord Elementary School (Early French Immersion)
Secondary Schools (Grades 8-12)
Notre Dame Regional Secondary School (Private)
Templeton Secondary School (Public)
Vancouver Technical Secondary (French Immersion)
Post Secondary: 
Note: The British Columbia Institute of Technology (BCIT) is just over the East Vancouver–Burnaby border, while the University of British Columbia (UBC) is easily accessible by the 99 B-Line along Broadway.
EAST VANCOUVER REAL ESTATE
Could you see yourself settling into East Vancouver? Whether you're keen to settle in a terrific community, searching for an investment property, or looking to enter the market or upgrade your square footage at a more affordable price point, there are a wide-range of options to suit your lifestyle and goals. Click the links below to look at currently available inventory through Sam Huang, Yaletown REALTOR.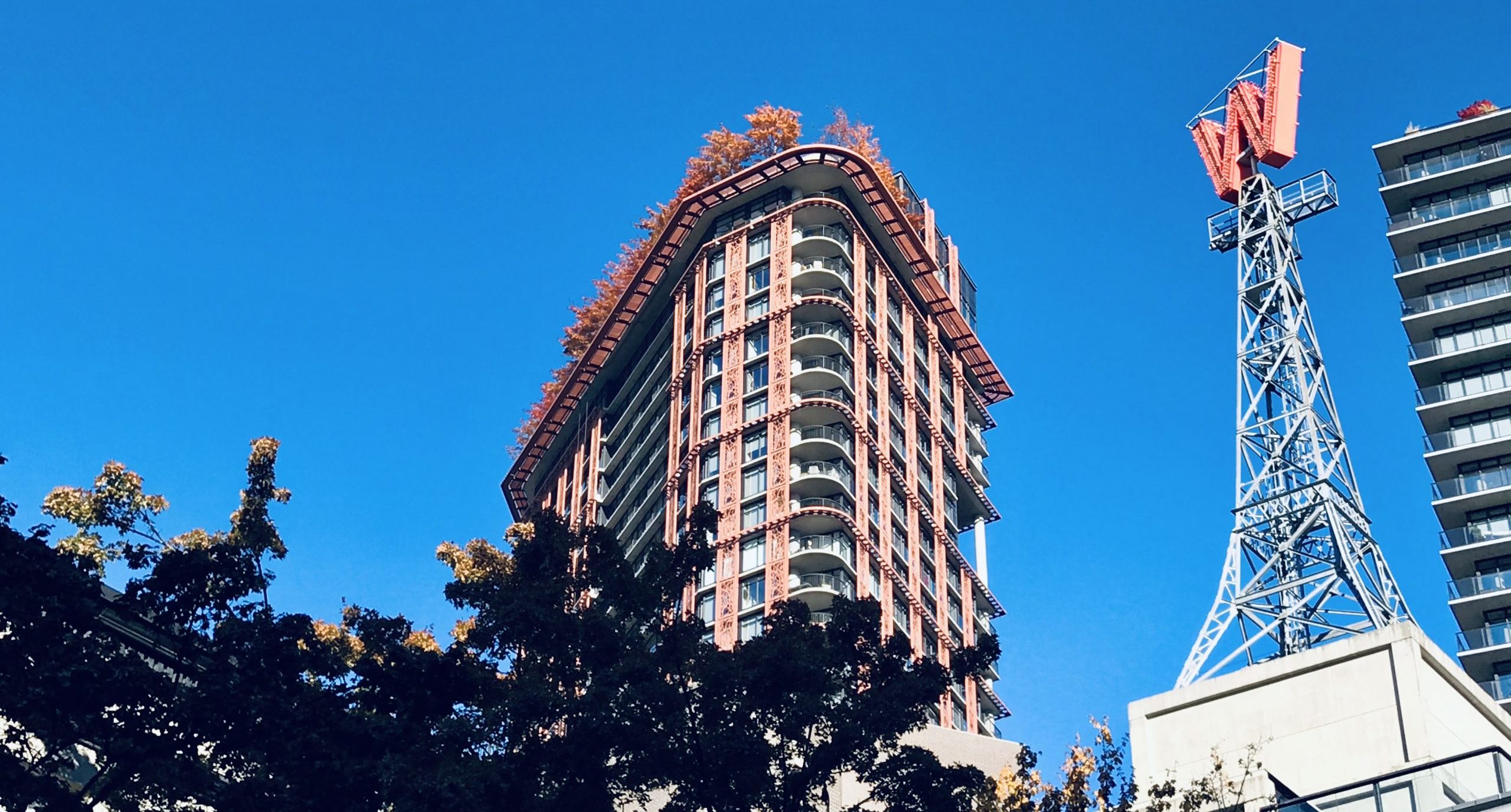 Interested in a particular neighbourhood? See a property that you like? Didn't find what you were looking for? Whatever the case may be Sam Huang is here to help you find your dream East Vancouver property. It all starts with a friendly, noncommittal conversation. Contact Sam today at +1 (778) 991-0649.