Welcome to Kitsilano
Welcome to a walkers paradise. Kitsilano, located on Vancouver B.C's West Side is known for its astonishing views of the beaches and mountains, allowing you to experience the best of both worlds.
With a total of 5.46 km in area, it is home to many young families and students, but is also known to be a laid-back residential location. Here you'll find yoga-loving, healthy eating individuals who are in walking distance of all their desired necessities. 
Kitsilano is only a 10-15 minute drive away from UBC or Downtown Vancouver. No car? No problem! Vancouver's public transit system is exceptionally easy to use. There are many different buses that travel up through UBC to Downtown Vancouver and as well us up to the Shaughnessy Area. Simply use coins to pay for transit or visit your local gas station and purchase a compass card. Don't like public transit? Throughout Kits runs a bike path for cyclists that also stretches up to UBC, all the way to Downtown Vancouver or simply walk along the seawall!
Kitsilano History
Kitsilano, more frequently known as "Kits", was founded in 1886. Kitsilano was named by the Canadian Pacific Railway after Squamish Chief August Jack Khatsahlano. This area has been home to the Musqueam and Tsleil-Waututh peoples for thousands of years but surrendered the majority of the reserve to the federal government in 1946. 
During the 1960's, the Kitsilano neighbourhood was an inexpensive place to live. The area attracted many individuals from the counterculture from across Canada and the U.S and was soon known as a hotbed for hippie culture. 
In 1966, the first ever hippie stores opened between the blocks of 2000-2300 on West Fourth Avenue. This led to years of noisy, hectic days resulting in a generation revolted by war and repression that transformed Kitsilano into Canada's capital of Hippie subculture.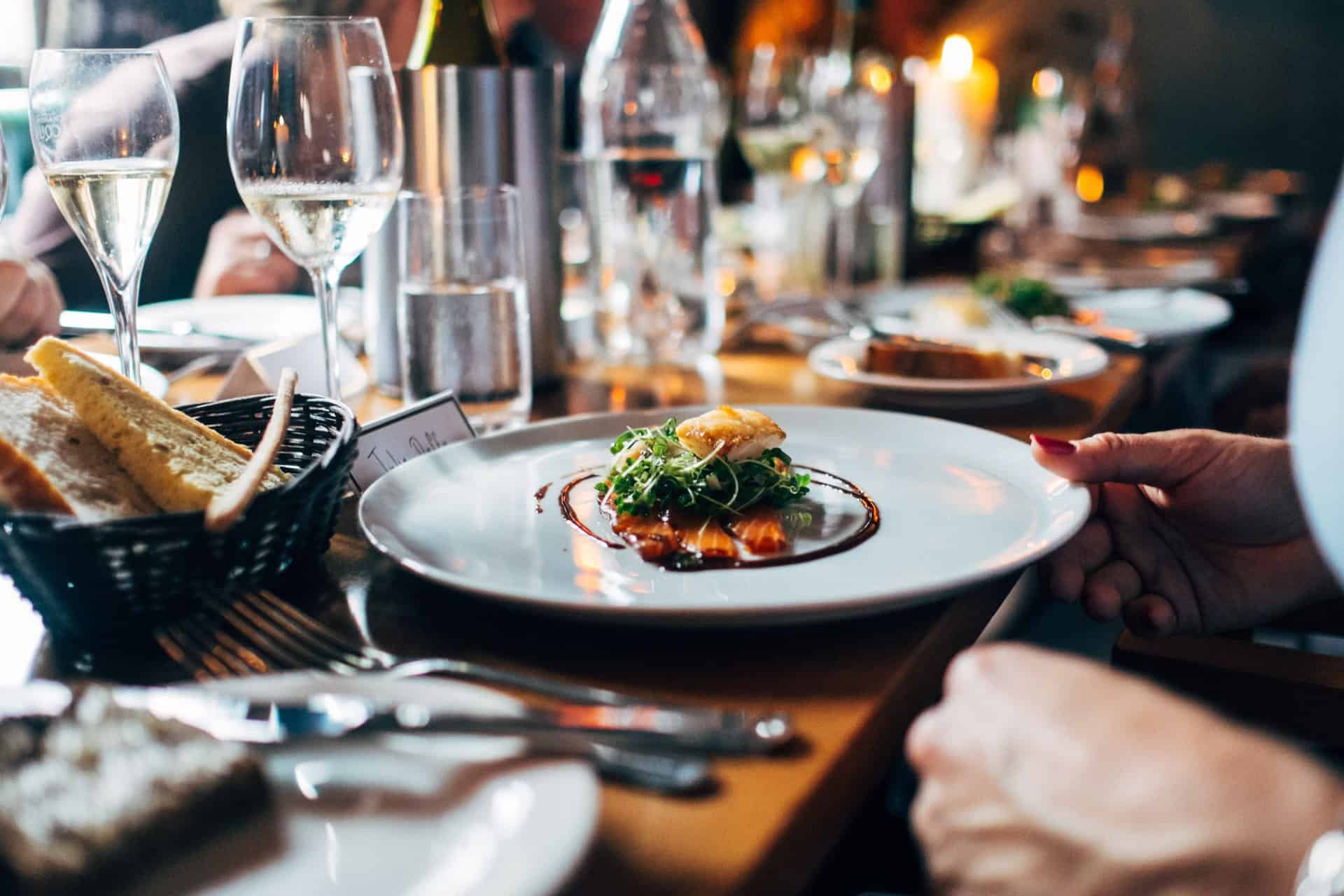 Kitsilano Restaurants
In Kits, you'll find mouth-watering diverse restaurants almost anywhere you go. Most restaurants reside along West 4th Avenue and West Broadway Street, but with a little bit of adventuring you can also find some hidden gems along quieter streets. 
Since Kitsilano is located in the North Pacific Ocean, you'll find many delicious fresh seafood restaurants such as fish and chip shacks and sushi! A very admired restaurant called The Naam, located on West 4th Avenue is an authentic vegetarian and vegan spot that has been there since 1960. Below is a list of some popular restaurants in the Kitsilano area:
The Boathouse at Kits Beach   (Cafe, Wine Bar)

Jam Cafe   (Brunch, Cafe)

Dark Table   (American, Canadian)

The Naam   (Vegan, Canadian)

The Eatery   (Japanese, Sushi)

Local in Kits   (American, Bar)

Rain or Shine   (Dessert, Canadian)

Trattoria   (Italian, Pizza)

Las Margaritas   (Mexican, Latin)

Grounds For Coffee (Cafe, Bistro)
Schools in Kitsilano
There are many substantial schools located in central Kitsilano such as:
General Gordon Elementary School
General Gordon is a public preschool to grade 7 elementary school and is part of the Vancouver School Board District. They offer English and French Immersion Programs. Click here to view more.
Bayview Community School is a public preschool to grade 7 elementary school and is part of the Vancouver School Board District. Click here to view more.
Henry Hudson Elementary School
Henry Hudson Elementary School is a public preschool to grade 7 elementary school and is part of the Vancouver School Board District. They offer English and French Immersion Programs. Click here to view more. 
Fraser Academy is a private, non-profit school that offers grade 1-12 education for children with language-based learning disabilities. Click here to view more.
Kitsilano Secondary High School
Kitsilano Secondary High School is a public grade 8-12 high school and is part of the Vancouver School Board District. Click here to view more.
Things to do in Kitsilano
Beach volleyball

Kits Pool

Basketball Courts

Boathouse Performances 
Kitsilano consists of nine different beaches, eight by the ocean and one freshwater lake. In addition, Kits beach also has a beach for dogs! Here your dog is free to run around off-leash, go swimming and interact with many other pups. From Jericho Beach to under the Burrard Street Bridge runs a 18 km path that is perfect for a peaceful stroll. Along the way, you'll come across many different coffee shops and lots of restaurants to grab a quick bite while also taking in the view. 
Kits beach is one of the most popular beaches in Vancouver, especially in the summer.  Here you'll find Kits Pool, a 137 meter long, heated saltwater pool open during the warmer months. It is North America's longest pool- almost three times longer than an Olympic Pool! 
Above the pool is the Kitsilano Showboat. All summer long, the showboat hosts free performances from local bands, dance groups and other performers. It's main goal is to entertain residents and tourists, showcasing amateur talent. Weather permitting, shows typically start at 7:30 p.m. on Mondays, Wednesdays and Fridays. 
Kits beach also contains basketball courts, beach volleyball, tennis courts, concession stands, public washrooms and a playground. Spend your day doing some physical activities, catching a performance at the showboat, grabbing a bite to eat then watching the captivating sunset!
Local Services in Kitsilano
Steve Nash Fitness World

YYoga 

Soul Cycle

Whole Foods
Whole Foods is the holy grail for any Vancouverite. This exceptional grocery store is loaded with organic, healthy food options as well as natural cosmetic products and supplements, a bakery and a juice bar. Once you enter the store, you'll find it very tough to leave! There are also many local fresh produce stores. Here is a list of some grocery stores you'll find in Kitsilano:
Safeway

Whole Foods

Loblaws

IGA

Choices Markets

Kitsilano Natural Foods
Along with the magnificent grocery stores, Kits is home to a variety of different physical activity centres. Here you'll find many spin class studios, yoga studios and public gyms. If you don't feel like being inside for an adrenaline kick, you'll always find people running, biking and doing yoga along the beach trails, rain or shine! Most fitness centres are located on West 4th and West Broadway such as:
Oxygen Yoga and Fitness

Ride Cycle Club

Steve Nash Fitness World

F45 Training Kits Point
Kitsilano Community Centre
Beside Kits High School

Ice Rink

Connaught Park

Basketball Court 

Gym
The Kitsilano Community Centre, located on West 12th Avenue offers many facilities such as a fitness centre, ice rink, basketball courts and a community garden. They also offer room rentals to host meetings or just use for a quiet place to work. Preschool, day-care and camps are available here as well. The community centre is attached to Connaught Park, a huge field to play soccer, baseball and rugby! There is also a water park and playground for children's entertainment.
Shopping in Kitsilano
West 4th

West Broadway

Lululemon
From consignment stores to chain clothing brands, West 4th and West Broadway will have everything you can imagine. These exquisite streets contain unique boutiques to award-winning restaurants, making it a shoppers heaven. You'll find the very first Lululemon store on West 4th, a tremendously admired sportswear brand that originates in Kits.
Local Events in Kitsilano
Greek Day

Celebration of Lights

Bard on the Beach Shakespeare Festival

Khatsahlano Street Party
Every June on West Broadway Street, five blocks are closed off to traffic while the street is filled with thousands of people singing, dancing and eating. This two day event called Greek Day is an electrifying festival that consists of hundreds of booths set up with unlimited options of drinks, snacks, live entertainment and so much more, all to celebrate Greek Culture! This festival aims to share Greek culture which spans over 2500 years, as well as over 100 years of social and cultural contributions to the City of Vancouver. 
Along with the two day event, every summer the "Honda Celebration of Lights" is held in English Bay. Different countries compete against each other to showcase their best firework show, making this a week and a half long event. Thousands of people gather along Kits beach to set up and watch this magical light performance! Grab a blanket, hot beverage and some friends to set up a spot along the beach and come prepared to be amazed! The firework show is also synced to a music playlist that can be listened to while watching the show. Other events that occur in Kits include:
Bard on the Beach Shakespeare Festival

Khatsahlano Street Party
Kitsilano Real Estate
Point Grey Road, also known as the "Golden Mile" is home to Vancouver's most luxurious water-front properties. What was once a high density road for commuters to drive through on their way home has now turned into a bike lane, only giving access to local traffic, cyclists and pedestrians. 
Here resides Chip Wilson, the founder of Lululemon, an extremely popular sportswear brand in Kitsilano and world-wide. His mansion, with a market value of $64.9 Million is the most expensive home in Kitsilano. 
The properties along Point Grey have captivating views allowing homeowners to take in the spectacular sunrise and sunsets while overlooking the water. Since the road has turned into a bike lane, property owners have been blessed with peace and quiet, resulting in very little noise pollution and higher property values. 
Many properties in Kitsilano are known as heritage homes as they've been around for hundreds of years. These homes have lots of character and picturesque streets giving Kits neighbourhoods a unique look. Do you prefer condo living over a house? No problem! Here's some condos listed in the Kitsilano area:
Click here to learn more about Kitsilano real estate market.