WELCOME TO YALETOWN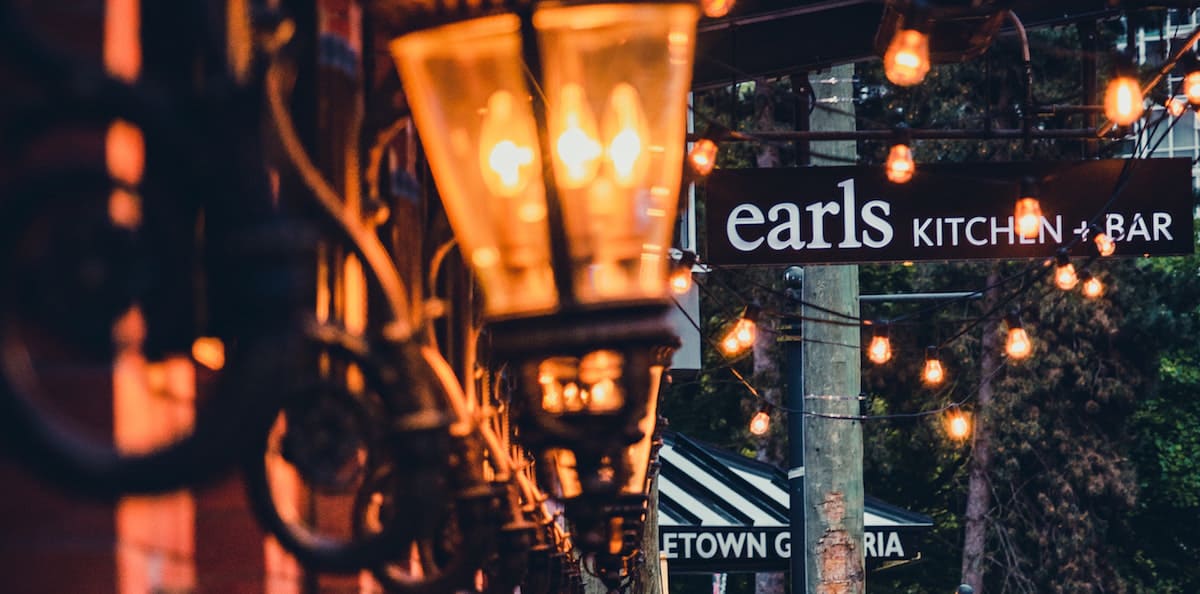 Yaletown is to Vancouver BC what SoHo or Tribeca are to Lower Manhattan in New York City. At least that's what people like to say, but we beg to differ. In fact, it's the other way around, as communities throughout the world look upon this distinctive community as something to aspire to.
Yaletown is a juxtaposition in many ways. It is steeped in history yet modern and trendy. Its streets are dotted with high-tech office spaces yet lined with high-fashion boutiques and eclectic cafes below. It is a place to spend the night out on the town, yet a neighborhood where young couples look to establish roots and raise a family.
Curious? Good. Let's take an in-depth look at why this thriving community is for you.
THE HISTORY OF YALETOWN
One walk through the community and there's no hiding its roots. Warehouse conversions with distinguishing red brick tones that make Benjamin Moore envious infer its importance to the Pacific Northwest's industrial revolution.
In 1889 the Canadian Pacific Railway (CPR) developed railway yards in the area, resettling a number of CPR workers who were initially established in Yale, one of southwestern BC's oldest and most historic communities. As a result, the industrial collective adopted the moniker "Yaletown". Soon after in the year of 1900 the City of Vancouver paved the way for a new eight-block warehouse district tethered by the streets of Nelson, Homer, Drake and Pacific Boulevard. After a significant period of growth the City zoned Yaletown for commercial and light industrial use in the late 1920s. However, the CPR boom soon led to bust as the advent of truck trailer transport all but crushed Yaletown's place as a hotbed for economic activity. There was a significant period of downtime for the railway-era district until City planners and investors alike recognized significant value that spanned beyond warehouse space.
In the late 1970s and early 80s Yaletown would be earmarked for residential growth. Young urban professionals were looking for a unique alternative to both the suburbs and the downtown Vancouver core. They flocked to Yaletown's warehouse conversions as a convenient, affordable and attractive answer to their desires to stand out from the norm. What really sparked interest in district however, was the arrival of Expo 86. In 1986, Yaletown was transformed into a festival site for the world's fair. People from all over the globe marveled at a community that rose like a phoenix from industrial ashes to become a mixed commercial-residential gem.
As soon as Expo 86 concluded it became clear what the City of Vancouver had to do. In order to capitalize on the interest in Yaletown as a beacon for professionals, artists, and entrepreneurs alike the City broke ground on a number of initiatives. A seawall was built around its perimeter, while longstanding industrial buildings, warehouses and blue-collar homes were further converted into trendy commercial spaces along with residential lofts. From there, condos and townhouse-styled developments would extend beyond the initial borders to grow Yaletown's reach to what you see today.
THINGS TO SEE & DO IN YALETOWN
Yaletown Restaurants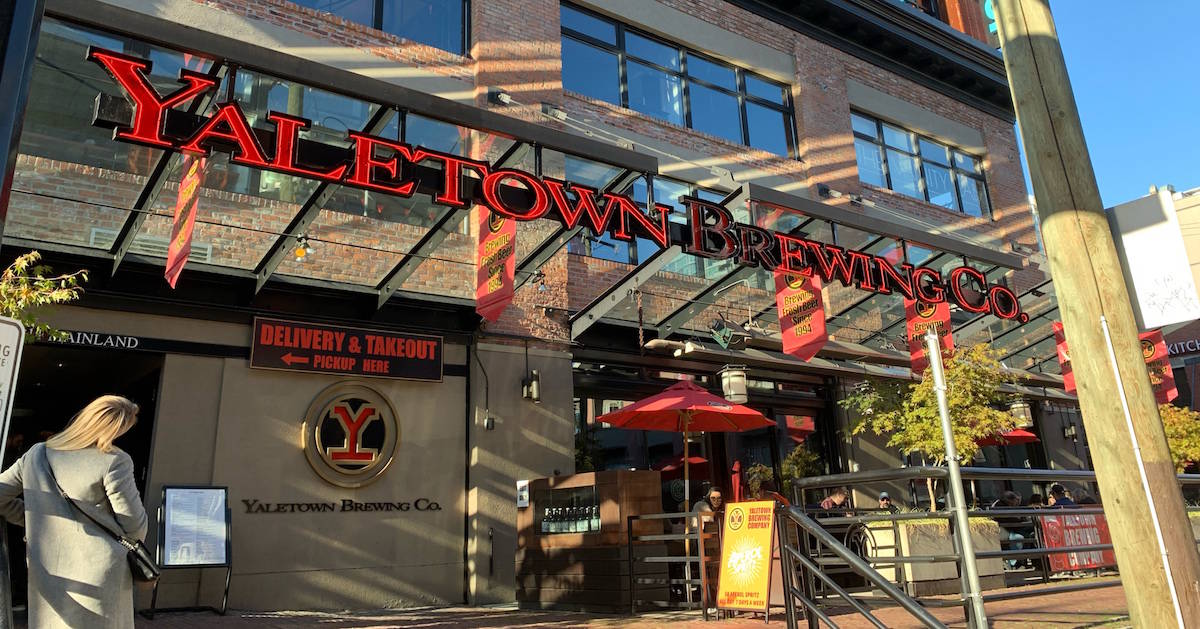 If there was only one thing that locals and visitors head to Yaletown for, it would be the food.
Yaletown is home to some of the best restaurants, eateries, and cafes in the city. We're talking one of the most eclectic selections of places to eat that cater to the culturally and nutritionally diverse and often fickle tastes of both casual and seasoned foodies. To be honest, naming the best among the wide-ranging variety is tough, but notables include the following:
Blue Water Cafe – Sustainable seafood in an upscale environment
Cactus Club – Contemporary, casual fine-dining
Earl's Kitchen + Bar – Contemporary, casual fine-dining
Flying Pig – Contemporary bistro-styled eatery
The Keg – Contemporary steakhouse
MeeT – Contemporary plant-based eatery
Minami – Contemporary Japanese
OEB Breakfast Company – Contemporary breakfast and brunch
Parlour – Casual craft cocktails and beers plus small plates
Provence – Contemporary, refined-dining french-style eatery
Rodney's Oyster Bar – Casual oyster bar
Tacofino – Contemporary Mexican
Yaletown Brewing Company – Brew pub and eatery
Yaletown Distillery Bar + Kitchen – Artesian distillery and eatery
Yaletown Nightlife
When the sun goes down, the laid-back streets of Yaletown come to life as both casual and fashionably clad revelers from all over the city come out to play. The establishments listed above (and beyond) evolve to satiate those in search of designer cocktails, craft beer, and good company. On a warm spring or summer's night the patios are busting with patrons and on cool autumn or winter's eve bars and backrooms of local venues become cozy lounges for social butterflies. Notable nightlife hotspots include the following:
Bartholomew
Hello Goodbye Bar
Opus Vancouver
Pierre's Champagne Lounge
Red Racer Taphouse
SoHo Bar & Billiards
The New Oxford
TWB ~ The Wine Bar
Yaletown Brewing Company
Yaletown Events
There is a wonderful assortment of ongoing and annual events and seasonal festivals to enjoy in Yaletown. No matter the time of year there is always something to mark on your household's calendar. Below is a chronological list of the most popular events within the community:
Illuminate Light Art Exhibition (February)
Vancouver International Jazz Festival (June)
Pet-A-Palooza (August)
Taste of Yaletown (October)
Halloween in Yaletown (October)
Candytown Holiday Festival (November)
For an up to date list of all annual events in Yaletown, click here.
Yaletown Shopping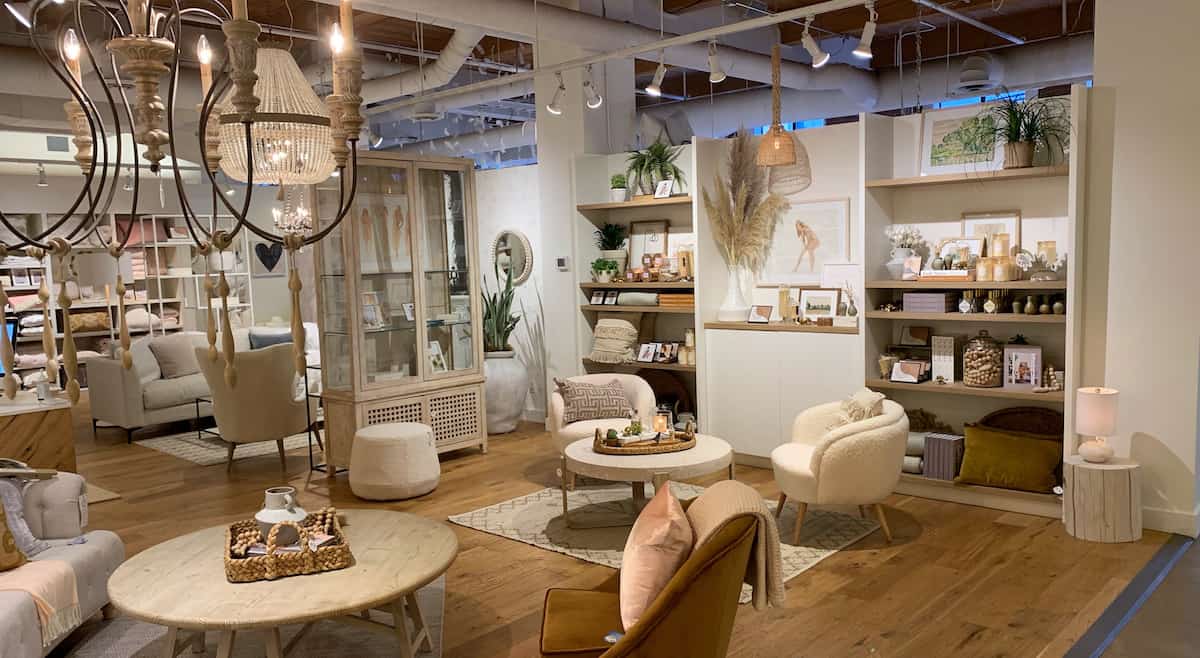 There is no place in Canada quite like Yaletown when it comes to the boutique shopping experience.
It's mostly centered around the parallel streets of Mainland and Hamilton, both of which are rich with stores that carry both trendy brands and independent labels. There are fashions and accessories for men, women, and even your precious pets. There are decorative household and artisan wares that will put any palace or gallery to shame. There are delectable goodies for your pantry and beauty-cosmetic products to tuck into your bathroom vanity for safe keeping. You want it? Yaletown's got it!
Below is a collection of notable Yaletown shops and boutique stores:
Barking Babies (pet fashions and accessories)
Brooklyn Clothing Company (men's fashions)
Cross Decor & Design (upscale home decor)
Exposure Clothing (men's and women's fashions)
Fine Finds Boutique (fashion and home)
Global Atomic Designs (men's and women's fashions)
Indochino (men's fashions)
Jennifer Kostuik Gallery (art gallery)
Mavi Jeans (men's and women's fashions)
Revolucion Cigars + Gifts (cigars and related products)
Swirl Wine Store (fine wines)
The Space, an Art Gallery (art gallery)
Yaletown Activities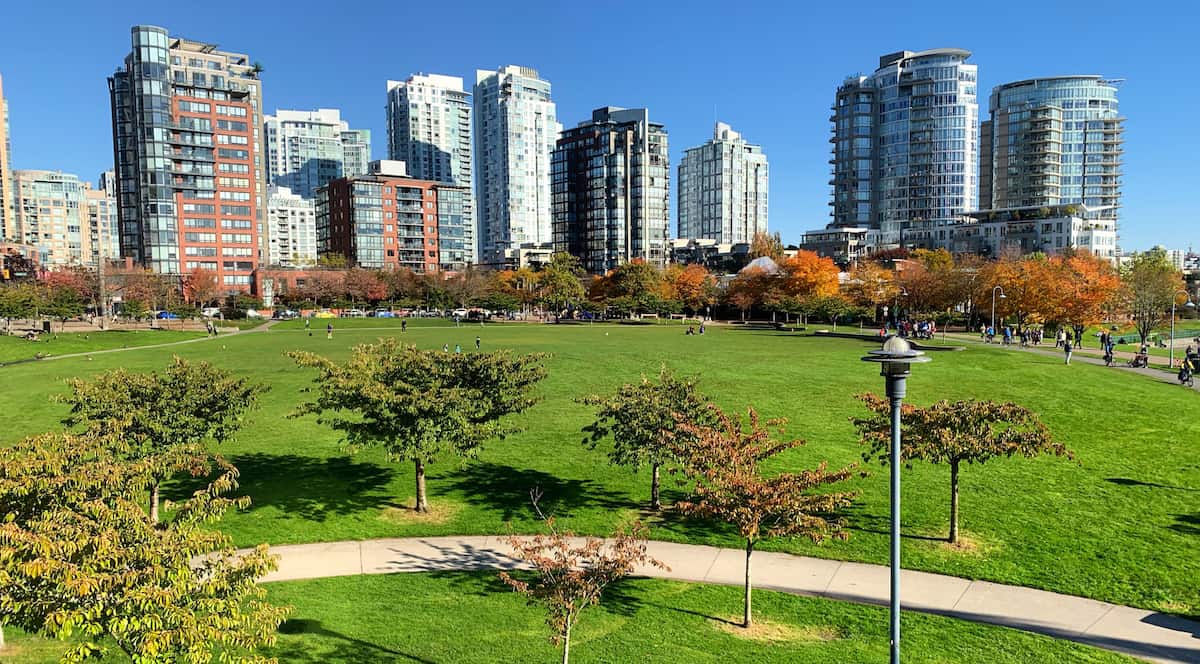 There is no better place to live in Greater Vancouver when it comes to access to outdoor activities. In fact, you'll want to find a home with spacious storage because over the years your collection of outdoor recreational gear will include bikes, kayaks, paddle boards, and more.
Much of the activities are focused around Yaletown's famous seawall, which begins along the iconic False Creek and runs all the way towards where the inlet gives way to the Pacific Ocean. Along this scenic (and often sunny!) pathway you'll find joggers, cyclists, strollers, long boarders, and beach-cruisers all coexisting in magnificent unison as if a part of some symphony conducted by a city-planning composer.
On the other side of the waterfront passageway there are a number of parks and recreational areas for the public to enjoy. Pet lovers will love the Coopers' Park off-leash dog park, which is also convenient for those who have kids as there are two playgrounds on either side of the dog-park. Nearby under the Cambie Bridge you'll find a covered basketball court which also serves as a street hockey arena depending upon who gets their first. Next to that is a grassy knoll used for sunbathing in the late spring and summer, which double-times as the area's top snowman building destination when December to February weather permits.
Further beyond and passed the Davie Street corridor is another epicenter of outdoor activity, which focuses on David Lam Park. On any given day you'll find impromptu soccer matches, frisbee throwing, kite-flying, and outdoor workouts being conducted on the expansive green field. To the west of David Lam Park are two full-size basketball courts in addition to prime sets of tennis courts.
But let's not forget about that waterway! Many boat owners make Yaletown their home as they can conveniently moor their watercraft at the breathtaking Quayside Marina. The marina is home to two world famous yachts, including the After Eight  which is owned by the Wheaton family, and the Hotei, which gained fame as the host vessel for Prince Charles and Princess Diana during Expo 86. That said, most of us are happy enough to enjoy time on Yaletown's waterway via mini-ferry and tour services provided by False Creek Ferries and the AquaBus. If you prefer person-power to glide along the sea you can join the hundreds of others found kayaking, paddle-boarding, dragon-boating, and canoeing through False Creek 365 days (yes, even in the winter) a year.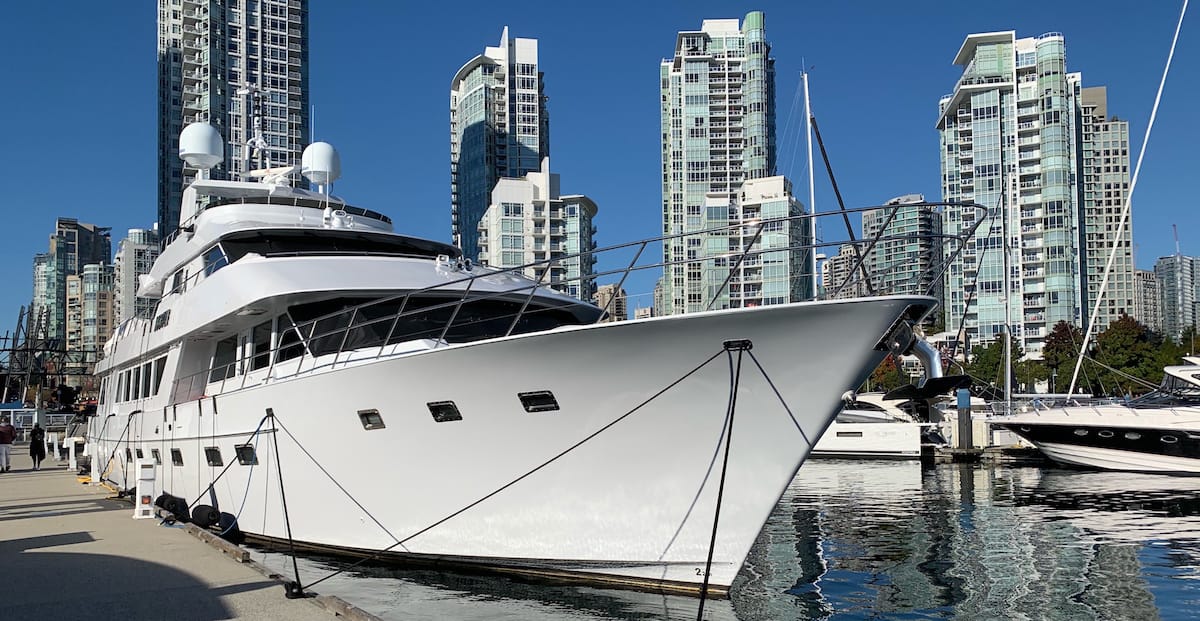 HOUSEHOLD AMENITIES & SERVICES IN YALETOWN
Yaletown Community Centre
The Roundhouse Community Centre is an unmistakable beacon in Yaletown. Not only is it the community's go-to recreational centre, it is home to a vibrant arts scene and is a designated historic Vancouver landmark.
The centre's long list of programs includes pre- and post-natal, infant and preschool, children (aged 5-8), preteen (aged 9-12), teen (aged 13-18), adult, older adult, and artist residencies. The centre has facilities and room rentals for meetings and events, and offers volunteer opportunities for those who desire to become deeper ingrained into the community.  View more about the Roundhouse Community Centre.
Public Transit
Yaletown is the most walkable mixed commercial-residential district in Greater Vancouver. In fact, WalkScore gives it a 96/100 officially designating it to be a "Walker's Paradise". That said, you need access to public transit too, which is where the area really shines.
For transit, WalkScore gives the area a 100, naming the region as a "Rider's Paradise" with world-class public transportation. Most of the credit is due to the centrally located Yaletown–Roundhouse Skytrain Station, an underground station on the Canada Line of Metro Vancouver's SkyTrain rapid transit system. This station provides Yaletown residents with quick access to all destination points around Greater Vancouver BC. It simply can't be beat!
Grocery Retail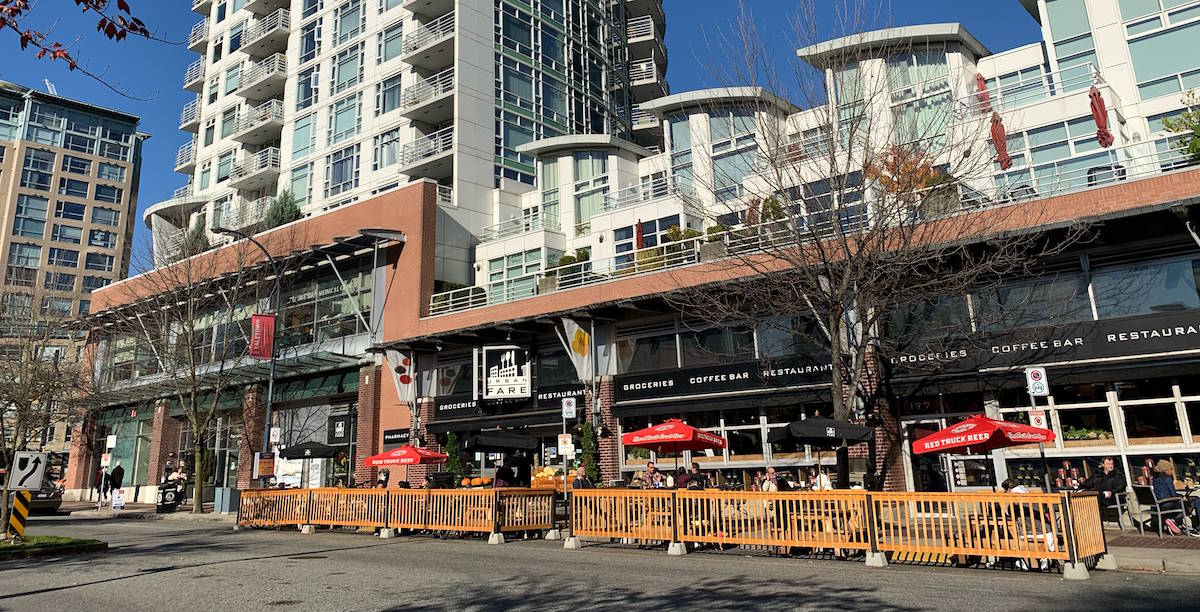 There are certainly no shortage of places to go out and eat in Yaletown, but there's nothing like cooking up something special in your new Yaletown home. Whether you like to stock up on necessities or enjoy shopping for food and toiletries as you need there are some great options. The most popular, is Urban Fare. This contemporary grocer is so much more than a grocery store. It is a popular hangout for locals who come to shop but stay for the cafe and wine & craft beer bar located within. There is also an excellent bakery, deli, and fresh grill if you don't feel like cooking. Urban Fare has expansive indoor and outdoor seating where which the neighborhood gathers to talk about current events and share gossip for good measure.
Here is a list of the grocery retailers around Yaletown:
Choices Market
Nesters Market
Urban Fare
There are also many smaller fruit stands in Yaletown and if you desire some farm-to-table fare you can head further down Hamilton Street from June to October to the Downtown Farmers Market.
Health and Wellness
Welcoming to households of all types, Yaletown is home to walk-in medical clinics, dental clinics, physiotherapists, and alternative medicine and treatment facilities along with a variety of other health and wellness services. Below is a categorized (non-exhaustive) list of notable health and wellness facilities found around Yaletown:
Dental
Atlantis Dental Yaletown
Dentistry in Yaletown
Homer Dental Centre
Yaletown Laser & Cosmetic Dentistry
Medical
Aquarius Medical Clinic
Mainland Medical Clinic
Yaletown Integrative Clinic
Alternative Treatment and Therapy
Flourish TCM Clinic
Well-Beings Integrative Healing
Yaletown Holistics
Yaletown Wellness l Acupuncture & Massage
Cosmetic
Skinglow Laser & Rejuvenation Clinic
The Vanity Lab
Yaletown Laser Centre
Hair and Nail
Citrus Hair Salon
Salon
Moods Hair Salon
Yaletown Hair Studio
Yaletown Nail Spa
Spa
Pacific Oasis Spa
Pink Lime Salon and Spa
Tranquility Organic Spa
Fitness and Yoga
Barre Fitness
Fit to Be Healthy
Form Body Lab
Pure Barre
SCHOOLS IN YALETOWN
Families planting roots in Yaletown will be happy to know that there are very fine schools in the community.
Elsie Roy Elementary
Elsie Roy is a public K-7 elementary school and a part of School District 39 Vancouver. It is conveniently located along the waterfront of Yaletown. View more.
Claren Academy
Claren Academy is a technology and creativity focused K-5 private school, located along the edge of Yaletown. View more.
The Westside School
The Westside School Miniversity is an independent K-12 learning institution, located along the edge of Yaletown. View more.
Note: If you're looking for a Grade 8-12 public high school, King George Secondary School is just a 10-15 minute drive or bus ride away.
YALETOWN DATA AT A GLANCE
Demographics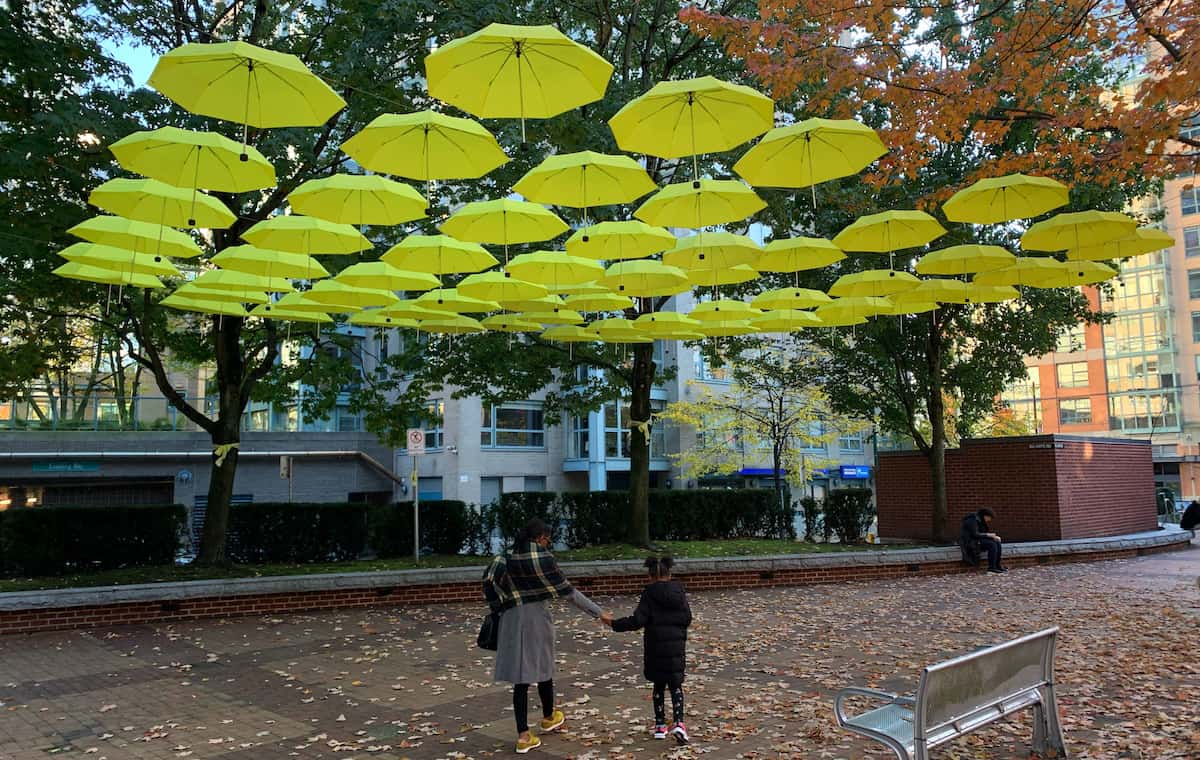 The demographics of this great community contribute to comparatively low crime rates. Day or night your family can enjoy a stroll around this walkable neighborhood without cause for concern. So who lives on Yaletown? According to Vancouver Economic Forum, the district (with a population of approximately 12,000) exhibits the following characteristics:
Younger to middle age, professional residential community.
Professionals are employed in business, finance and administration, and management and sales and service related industries.
Exhibits higher household incomes than the Greater Vancouver average.
Comprised of more residents with British, Canadian and Southern European heritage than average Greater Vancouver district.
Canadian English is the primary language spoken by Yaletown households, followed by Mandarin Chinese, Spanish, Persian (Farsi), Serbian and Korean.
Whether you see your household reflected in the information above is beside the point. Yaletown is welcoming to individuals, couples, and families from all walks of life. So once again we ask – who lives in Yaletown? You do!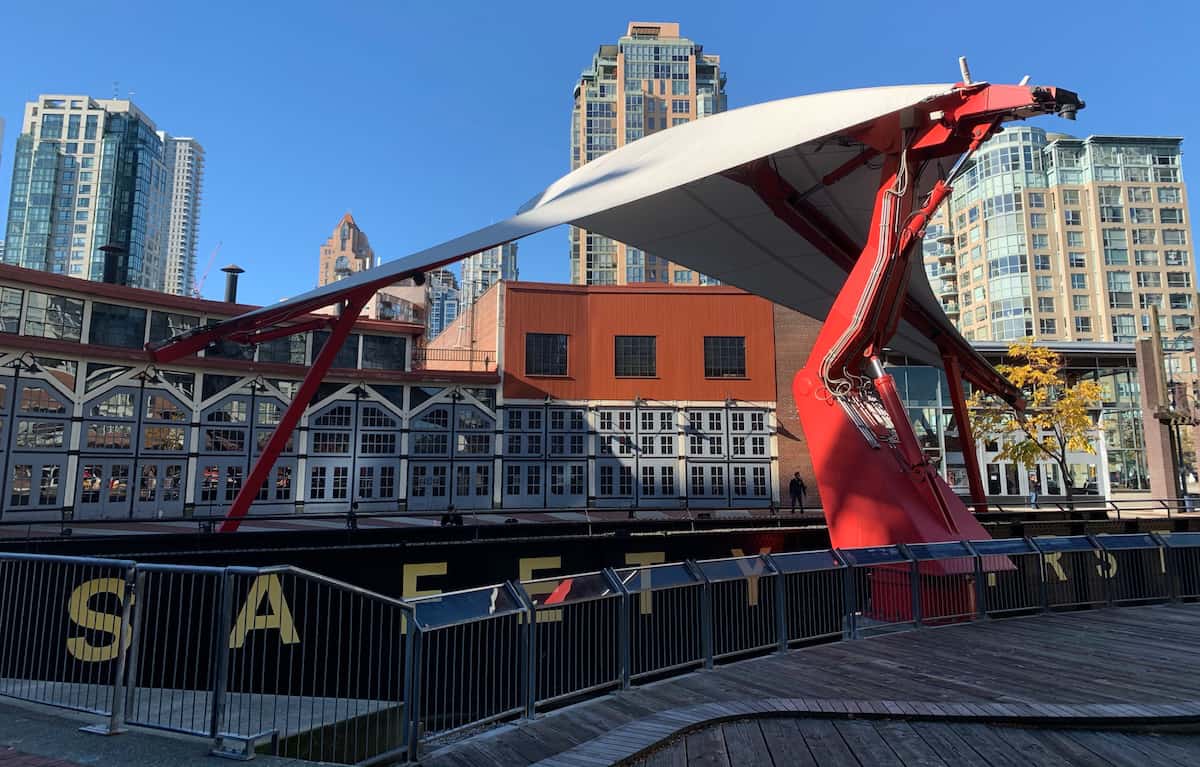 YALETOWN REAL ESTATE
Convinced that Yaletown is the place for you? Whether you're a first time buyer or seasoned investor there is never a better place to find highly desirable real estate in Vancouver. Better yet, there are a wide-range of options to suit your goals and/or lifestyle. Click the links below to look at currently available inventory through Sam Huang, Yaletown REALTOR.
See a property that you like? Didn't find what you were looking for? Whatever the case may be Sam Huang is here to help you find your dream Yaletown property. It all starts with a friendly, noncommittal conversation. Contact Sam today at +1 (778) 991-0649.
Other Vancouver Neighbourhoods