WELCOME TO VANCOUVER'S WEST END
Close your eyes and picture Vancouver: majestic mountain backdrops, sunset-kissed high-rises, and sandy beaches lined with rugged driftwood logs. If it looks like a postcard, sounds like a street festival, and feels like endless summer, chances are you're imagining the West End.
Vancouver's West End – not to be confused with West Vancouver (on the North Shore) or the West Side (from around Cambie through Kitsilano and Shaughnessy to UBC) – oozes character and charm. Framed by leafy Stanley Park, beaches and waterfronts, and downtown's glistening skyscrapers, this lush neighbourhood enclave is a beacon of community and culture.
Friendly and laid-back, the West End is festive even when it's not festival season. Here, urban skylines meet ocean views, and a vibrant nightlife spills into an equally vibrant day life. Stroll along the rainbow crosswalks and through the gay bars on Davie Street, pop into the bike rental shops and snacking hotspots on Denman, run up a shopping tab on Alberni, or leave the tree-lined city-streets behind for a spot on lively Sunset Beach – and learn why so many visitors never want to leave. (And they don't!)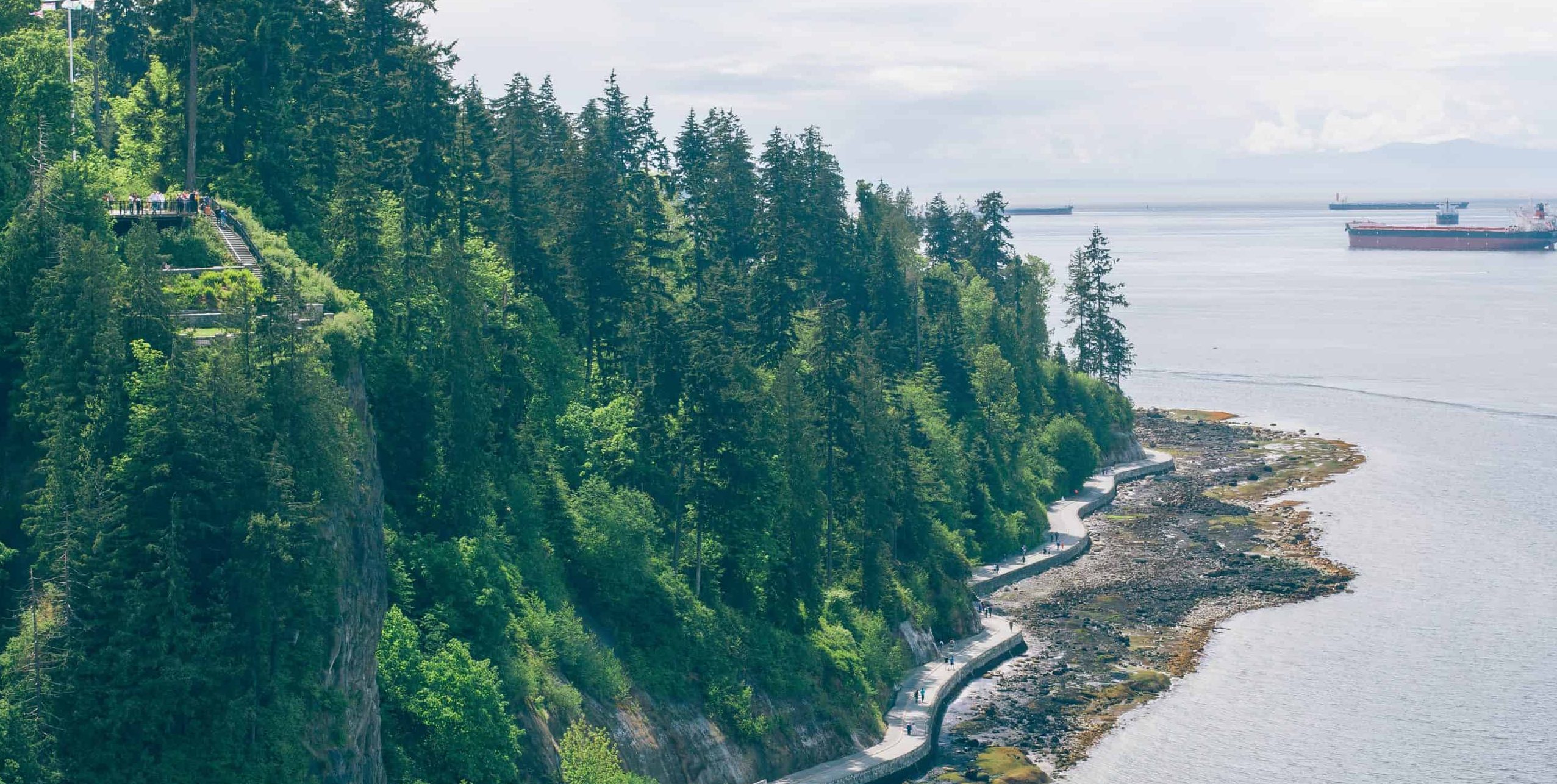 WEST END VANCOUVER HISTORY: CANADA'S FIRST UPSCALE NEIGHBOURHOOD
Today, Vancouver's West End is one of the most densely populated residential neighbourhoods in North America. But for a taste of original West End Vancouver, look no further than nearby Stanley Park – like much of the city, this neighbourhood was once a towering rainforest inhabited and beloved by the local Coast Salish peoples. In 1862, the area was purchased by three Englishmen who each bought 180 adjacent acres of land for $550.75 apiece. When business stagnated, much of the area was sold off to the Canadian Pacific Railway, who logged it to make way for one of Vancouver's first residential neighbourhoods.
With the new railway terminus at Coal Harbour, the West End became the city's original upscale district. Georgia Street, known at the time as "Blue Blood Alley", featured ritzy mansions inhabited by railroad tycoons. Eventually, the well-to-do families moved on to Shaughnessy Heights, but the area's hustle and bustle remained, with a new streetcar system helping to balloon the now white and blue collar population up to 115,000 by 1914. Waves of immigrants arrived from Europe, and new apartments, boarding houses, and three-storey walk-ups sprang up, replacing single family homes in the area. (Two of the West End's original mansions – Abbott's home at 720 Jervis and B.T Rogers home at 1501 Davie – remain to this day, along with a handful of old-era homes tucked in throughout the neighbourhood.)
Building continued into the 60s and 70s, with legions of high rises and era-specific architectural details helping to create the vibrant renter's paradise we know today. Much like before, the West End's apartments are still 80 percent renters – from all nationalities and walks of life. Diversity and inclusion define this historic neighbourhood:  since the 1970s, it has been the hub of the biggest LGBTQ+ community in Western Canada. Over the last 50 years, community initiatives, traffic calming measures and a law prohibiting prostitution west of Granville Street have further increased the safety and livability of this world-class enclave. Today, more than 45,000 locals call Vancouver's West End home.
THINGS TO SEE & DO IN VANCOUVER'S WEST END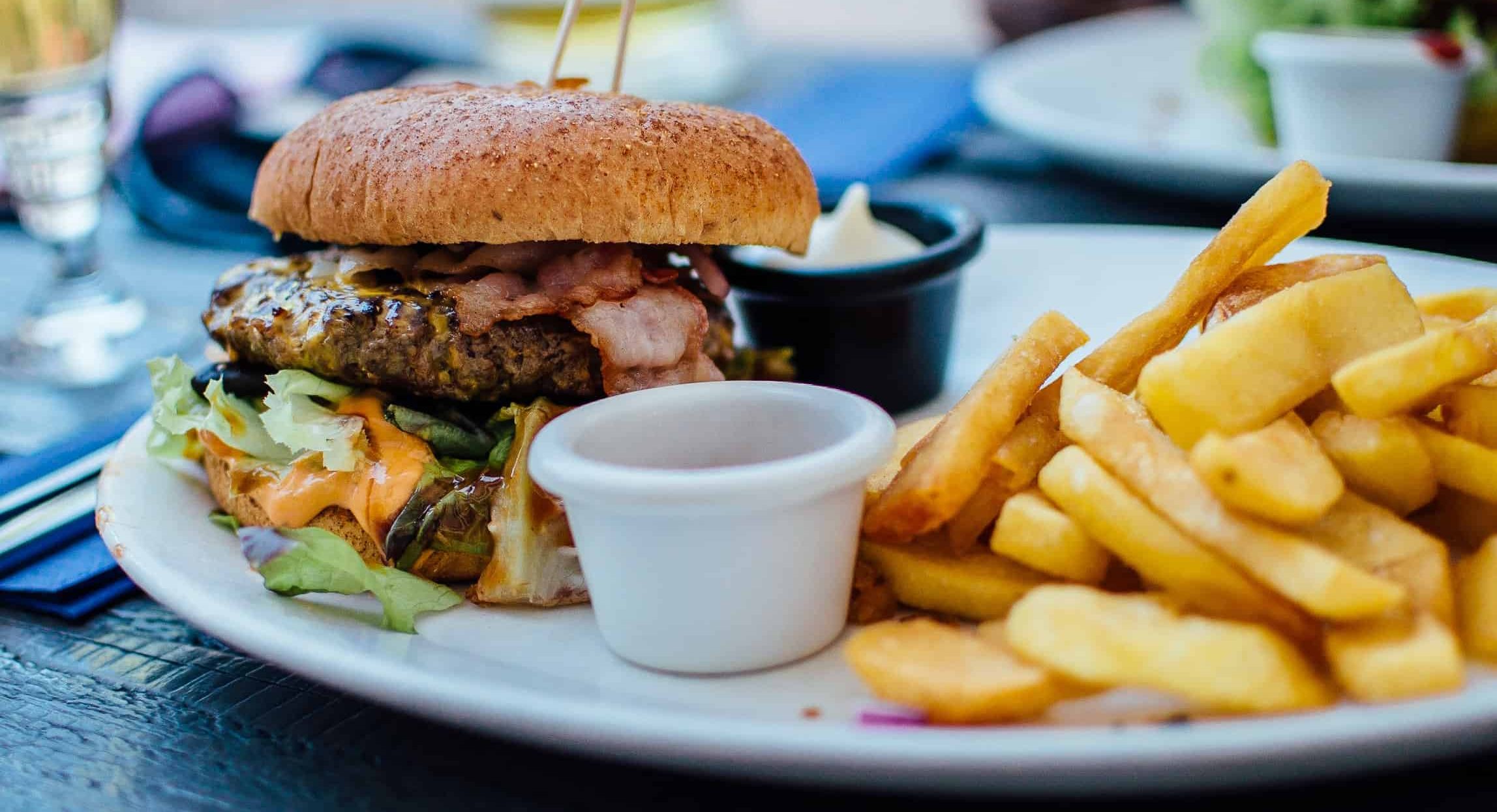 West End Vancouver Restaurants
Home to tourists, regulars and a diverse immigrant community, it's no surprise that Vancouver's West End is brimming with cozy cafes, fun drinkeries and authentic restaurants (more than 350 of them, to be precise!) From Greek tavernas and vibrant watering holes on Davie, to Middle Eastern snack bars and bistros on Denman, to Korean fusion eateries on Robson, these West End Vancouver restaurants will take you on an unrivalled culinary journey.
Upscale Dining
Casual Dining
Bakeries & Cafes
Breka Bakery & Cafe – Locals love this bustling gem offering fresh breads and tasty pastries.
Peaked Pies – Don't miss this casual Aussie bakery and cafe specializing in meat pies, tarts and crumbles.
Thierry Chocolaterie – Refuel on coffee and treat yourself to something sweet at this venerated counter-service cafe and chocolate shop.
Ladurée – Experience an elegant high tea and macarons in this upscale bakery with Parisian origins.
JJ Bean Coffee Roasters – Enjoy local espresso, pastries and sandwiches from Vancouver's reliable coffee chain.
Maple Leaf Bakery – Sink your teeth into flaky pastries, gooey donuts and unbeatable apple fritters at this Davie Street mainstay.
Golestan Bakery –  Try a variety of authentic Persian sweets right on Robson Street.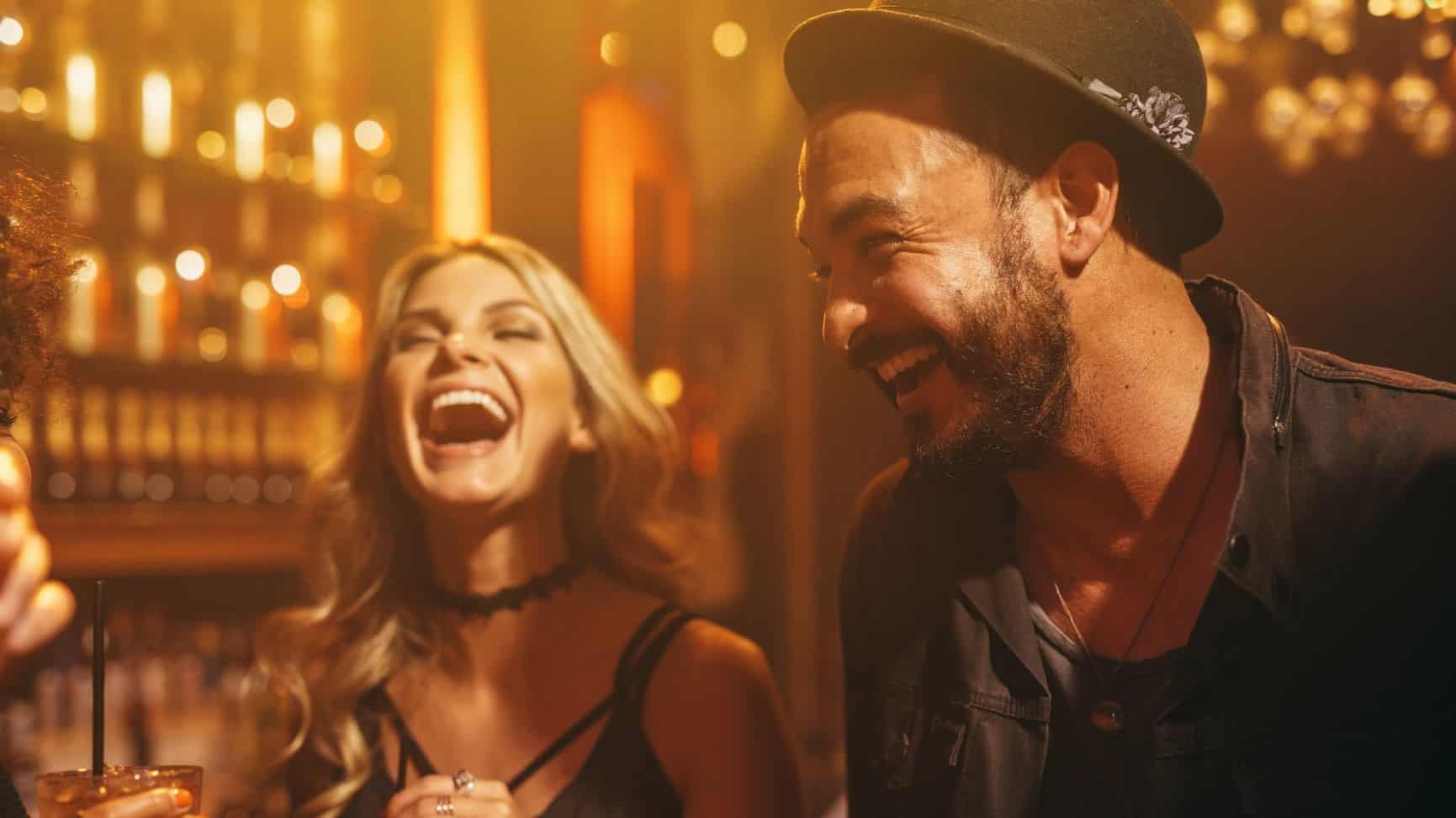 Nightlife in Vancouver's West End
The West End's Davie Street is synonymous with a gay old time – literally. Gay bars and dance clubs appealing to both LGBTQ+ and non-LGBTQ+ clientele pulse and shine until the wee hours, and after-hours clubs often keep the party going. For those less inclined to hit the dancefloor, the neighbourhood's 30+ pubs, casual bars and live music venues offer nightly entertainment.
The Score  – Don't miss out on drinks (read: Caesars) at this vibrant neighbourhood bar featuring decadent burgers, exciting cocktails, and an energetic gay sports bar atmosphere.
Fantacity Karaoke Bar  – Pick a tune and sing your heart out at this popular karaoke bar with private rooms, late-night snacks, and drinks.
The Blind Sparrow — Check out this hip neighbourhood hot-spot with a trendy interior and plenty of local beer on tap.
The Junction Public House — Pop in for a fun soiree, with a rotating calendar of DJ nights, pub trivia, drag shows, and other themed evenings.
Numbers Cabaret — It wouldn't be the Davie Village without Vancouver's longest-running gay-friendly nighclub, with a dancefloor, cocktails, and outdoor patio.
Celebrities Nightclub — Night owls and music lovers flock to Celebrities, which lures world-famous bands and pump DJS tunes into the wee hours.
The Three Brits Public House — Hang out at this reliable mainstay at the corner of Davie and Denman, with casual pub fare and a long list of beer, wine, and cocktails.
Shamrock Bar and Grill  — No nightlife scene is complete without an Irish Pub, and the Shamrock's live music and drink specials bring a bit of old Dublin to Denman Street.
1181 — Look no further for your house, electronic and dance music fix: the men at 1181 also serve up tasty cocktails during three (yes, three) daily happy hours.
The Pumpjack Pub – Another long standing Davie street establishment, cruise through the Pumpjack for DJ nights, happy hours and fun cocktails.
The Fountainhead Pub  – The Fountainhead is a fun, comfortable place to enjoy a game of pool or darts, or simply relax with a pint of beer and typical pub fare.
Mangos Bar Latino – Salsa dance the night away at this Latin America nightclub and restaurant with local fare, cocktails, live music, and free salsa lessons.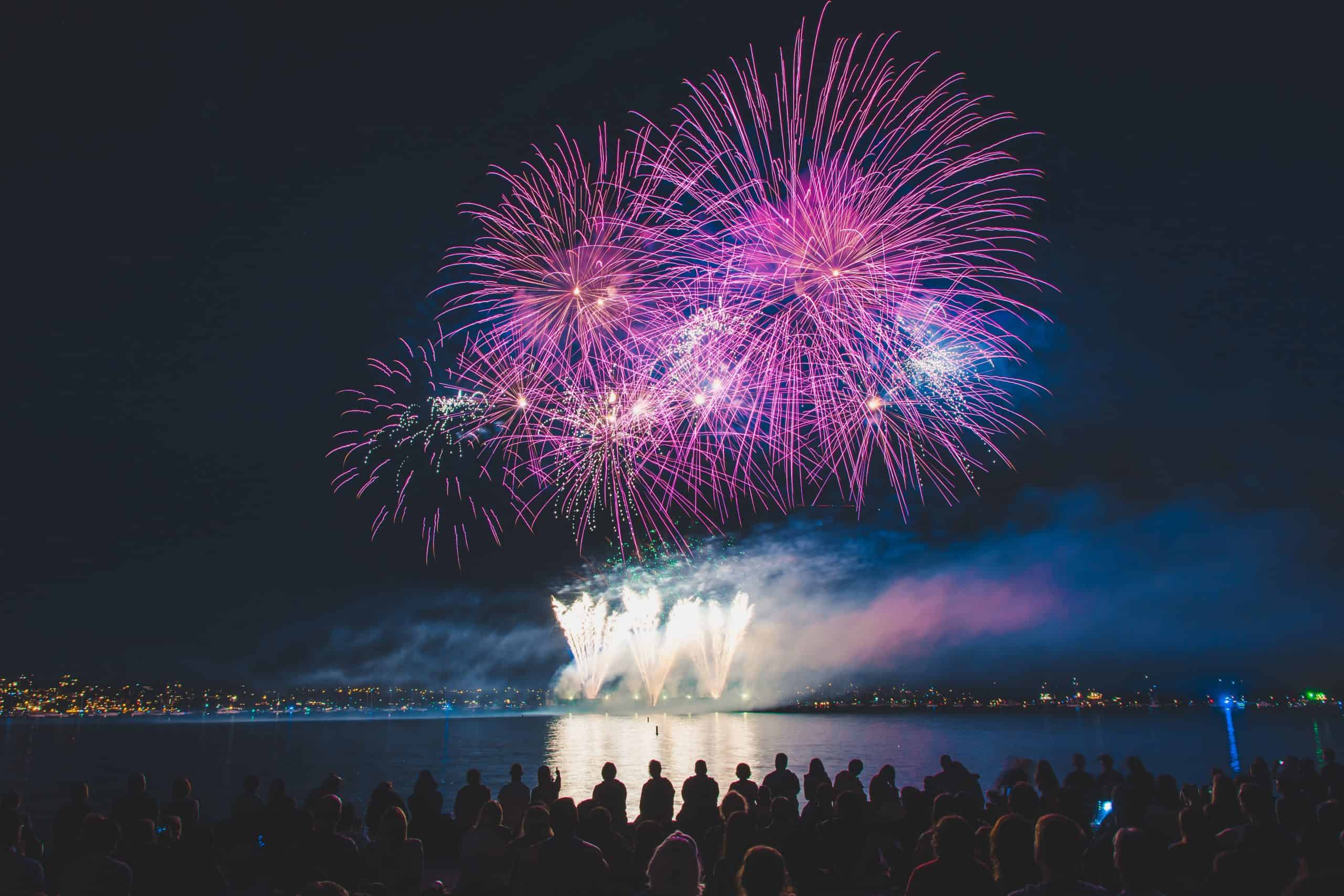 Local Events in West End Vancouver
We don't mean to brag, but when it comes to events, Vancouver's West End is kind of a big deal. From January to December, this little neighbourhood plays host to a bevy of festivities, throwing numerous block parties and never passing up an opportunity to celebrate diversity, unity, and neighbourhood pride.
Polar Bear Swim (January) – Take a dive into the icy waters of English Bay  (or a photo of those who do) to ring in the New Year.
4/20 Festival (April) – Join in this lively and free-spirited celebration of cannabis culture along the shores of Sunset Beach… whether you partake in day's hazier festivities or not.
West End Farmers Market (May-October) –  Stop by Nelson Park on summer Saturdays, and shop and sample from 30+ farms and food producers, local artisans, food trucks, and more.
Car Free Day (June) – Join local businesses and residents in a street celebration, complete with music stages, art exhibits, live performances, and plenty of places to grab some food or drink.
Canada Day (July) – Celebrate our country in the neighbourhood that does it best, with live music, vendors, and street-loads of revellers, young and old.
Celebration of Light (July-August) – "Ooh" and "Aah" over the world's largest offshore fireworks competition, with different countries setting off spectacular displays of light (coordinated to music) from a boat offshore Sunset Beach.
Movies in the Park (July-August) – Pack your lawn chair, a blanket and some snacks, and head down to the Grand Lawn near Second Beach for the West End's weekly EVO Summer Cinema series.
Vancouver Pride (August) – Wear your rainbows for Vancouver's annual pride parade, street party, and other colourful events that celebrate the city's vibrant LGBTQ+ community.
Concerts at Malkin Bowl (January-December) – Catch one of many world famous bands in the most beautiful concert venue in the country: an idyllic sloped-lawn and towering forest backdrop make for a natural amphitheatre and an experience you won't soon forget.
Runners' Races (yearlong) – Cheer on the racers or join in the fun: the West End is host to a number of local and international runs and marathons throughout the year.
West End Activities
There's no better place to become a tourist in your own backyard than the West End. With Stanley Park to the west, lagoons and marinas a stone's throw away, sandy beaches on your doorstep, and period architecture and public art lining the streets and seawall, it's hard to resist getting out and exploring.
Beaches, Seawall & Parks
It's not LA or Miami, but for Canadians, Vancouver's West End waterfront is the next best thing. To the southwest, Sunset Beach and English Bay deliver sun, sand, and scenic selfies. As its name suggests, Sunset Beach offers unparalleled sunset views – but don't wait until dusk to enjoy it! Soak up some rays and laid-back beach vibes, before walking over to English Bay for a well-timed happy hour, beachside concessions, and a swim in the Pacific Ocean (if you dare!) Along Beach Avenue, spot towers that evoke the 60s and 70s era architecture of the time, with verdant rooftop gardens that reach further into the sky.
Not a fan of the sand? Pack a blanket, grab a snack from a coffee cart or food truck, and head down to the grassy hills lining the beach for some relaxed people-watching. Feeling ambitious? Join the happy hoards of  walkers (and dog walkers), joggers, cyclists, skateboarders, and rollerbladers on the seawall, Vancouver's coastal bike and pedestrian path.
For a longer excursion, ride your own bike or rent one from the many bike rental shops along Denman, and head out for a cycle around Stanley Park. A paved 9km seawall loop navigates the entire outer rim, and takes one hour by bicycle (less if you're using an electric assist) or two to three hours on foot. On your way, Third Beach offers unspoiled views into the Burrard Inlet, while Second Beach has an outdoor pool area that's perfect for families. There's a lot to see and do within Stanley Park, too, so plan to spend at least a couple more hours taking it all in.
Back inside the West End, pocket parks, secret gardens and tangles of trails appeal to the predominantly active demographic. Join one of several local running clubs, or clip into your cycle – like elsewhere in Vancouver, the West End's cycling infrastructure is extensive. (According to BikeMap, the West End alone has more than 1,014 cycle routes to explore!) Prefer to walk? Stroll along shady, tree-lined streets, marvel at the cherry blossoms in Spring, or quietly join the nature photographers with their mile-long lenses at Lost Lagoon. And remember to keep an eye out for the wildlife: seals, beavers, raccoons, and a wide variety of birds call Stanley Park home.
Arts & Culture
Home to Western Canada's largest LGBTQ+ community, the West End's gay village, or Davie Village, starts at Davie and Burrard and runs westward towards Bute. There, flanked by diner patios and rainbow crosswalks, the newly-reimagined Jim Deva plaza (named for the longtime community activist) exudes colour, life, and energy. Climb inside the Megaphone sculpture, or catch a variety of community events and activities that bring the plaza to life.
Outside the gay village, the West End has plenty of  new and rotating art. Each year, the Vancouver Biennale sponsors public works, and some have become permanent fixtures by popular demand. It's hard not to notice the giant engagement rings on Beach Ave or find yourself laughing along with the 14 bronze statues comprising the A-Maze-Ing Laughing Sculpture – a work by contemporary Chinese artist Yue Minjun at the corner of Beach and Denman. For a postcard worthy snapshot, head down to the Inukshuk statue at  English Bay, an ancient symbol of the Inuit culture signifying northern hospitality and friendship.
Shopping in West End Vancouver
Home to Robson and Alberni Streets, and part of the downtown core, the West End is a shopper's delight.
Downtown Malls & Department Stores:
Holt Renfrew
The Hudson's Bay Company
Nordstrom
Pacific Centre
High-end Designer Boutiques near Alberni Street:
Burberry
Christian Dior
Escada
Ferragamo
Gucci
Hermes
Louis Vuitton
Tiffany & Co
Versace
Clothing Stores on Robson Street:
Arc'teryx
Aritzia
Banana Republic
Club Monaco
COS
lululemon,
Roots
Victoria's Secret
Wilfred
AMENITIES AND SERVICES IN WEST END VANCOUVER
West End Community Centre
In the heart of the community, the West End Vancouver Community Centre, located on Denman Street, offers a wide range of programs for all ages and abilities.
Residents can sign-up for or drop-into ongoing fitness classes, purchase yearly gym memberships, and enjoy a range of facilities: racquetball/squash courts, a dance studio, indoor cycling, an ice rink, a fitness centre, and a steam room. Children and teens can access childcare, preschool classes, a youth centre, and year-round drop in programs. Meanwhile, Barclay Manor offers a wide range of classes and programs for older adults, focusing on social recreation, education, health and wellness, and the creative arts. With ongoing classes – in anything from photography and drawing, to yoga, pickleball, and line dancing – the West End Community Centre is a vibrant hub of activity.
Arts amateurs and aficionados will appreciate the West End Community Centre's photography dark room, pottery studio, and auditorium. And just adjacent, the Joe Fortes Library offers books and intimate, librarian-led programming.
West End Groceries
Whether you're a seasoned chef, an adventurous eater, or just happy with the fare at your local corner-store, Vancouver's West End has a diverse range of food options to suit your taste, style, and budget. The best part? There's always a great grocery spot just down the block.
Large grocers in the area include the organic-minded Whole Foods Market, Safeway,
Urban Fare, IGA and, for the budget-conscious, a Brandon & Joanny's No Frills. For smaller neighbourhood grocers, head to Kin's Farm Market, Aria Market, Denman Market, Danial Market, and Your Independent Grocer on Davie. And don't miss the district's ethnic grocers for beloved neighbourhood staples: FreshCo (Desi), Euro Food Plus (Eastern European), Ayoub's Dried Fruits & Nuts (Middle Eastern), Hannam Supermarket (Korean), and Konbiniya Japan Centre for premade bento boxes and other quick eats.
A variety of local butcher shops and bakeries round out the area's grocery offerings, while the annual West End Farmers Market runs from mid-May to mid-October, bringing farm fresh produce and craft drinks to residents' backyard.
West End Public Transit
The West End is the second most walkable neighbourhood in all of Vancouver, with a WalkScore of 96/100, and it shows: tree-lined streets are serene and traffic calmed, and any number of services and amenities can be accessed just blocks away. Not surprisingly, this pedestrian- and biker-friendly neighbourhood has less car owners than the average Vancouver household. In fact, nearly half of all West End residents walk or bike to work!
For those preferring a lift, the public transit network in the West End neighbourhood is accessible and reliable. This central neighbourhood is connected by eight different bus lines, many within a few minutes' walk from most homes. On the downtown edge, two metros lines – the Canada Line and the Metro Line – connect riders quickly and efficiently to the rest of the city.
A word of warning: The West End is notorious for local parking only and traffic-calming measures that redirect (and frustrate) drivers to keep traffic slow and quiet… And that's exactly  the way the locals like it!
West End Health and Wellness
Home to a diverse, multi-age population, the West End has no shortage of local services, including medical clinics, dental offices, physiotherapists, and alternative medicine providers. (Plus some well-placed veterinarian offices and animal hospitals for your furry friends, too!) On the East Side of the district, St Paul's Hospital on Burrard Street provides a 24-hour Emergency Room, surgeries, birthing services, as well as long and short term stays.
The West End Community Centre, range of fitness studios, and several athletic gear stores, round out the health and wellness offerings in the neighbourhood. Below is a categorized (non-exhaustive) list of notable health and wellness facilities found around the West End:
Medical
Dental
Alternative Treatments & Therapies
Massage & Spa
Hair, Nail & Cosmetic
Fitness & Yoga
Running & Cycling
Schools in West End Vancouver
More than 2,500 kids and teenagers call the West End home, and a handful of local daycares and schools cater to the diverse student population. Notably, both the elementary and middle schools offer the prestigious IB (International Baccalaureate) Middle Years Programme for students in Grades 6 through 10.
Lord Roberts Elementary (K-7)
Founded in 1901, Lord Roberts public school once loomed in an open field along a railroad track. Today the majestic brick building is flanked by a community garden where children grow and pick vegetables, colourful murals and playground equipment, and a variety of programs that foster acceptance, outreach and diversity. The school's student population represents more than 40 countries.
Lord Roberts Annex (K-3)
On the northwest side of Nelson Park, Lord Roberts Junior School offers grades kindergarten to Grade 3, with a diverse community atmosphere, and a popular playground for students and visitors alike. Over the coming years, the students at Lord Roberts Annex will be relocated to a newly-built school and child-care centre in Coal Harbour. Plans are in place for a brand new school on this very same site, but construction is still at least a decade out.
King George Secondary School
Celebrating 100 years in 2014, King George Secondary School is a public Grade 8-12 School, and one of only three schools in the city to offer the IB Middle Years Program through grade 10. King George also offers a Technology Immersion program, which lasts from grade 8 to 9, and easy access to programming at the adjacent West End Vancouver Community Centre.
City School
The alternative City School program for grades 10, 11 and 12 sees students forgo the traditional secondary school setting for a more challenging, independent approach. This special King George school stream benefits from smaller groups and only a few different teachers. The 50-year-old program, described as a "school within a school" is Vancouver's oldest alternative program.
Slightly outside of the West End district and located along the Yaletown waterfront, Elsie Roy Elementary School serves students from K-7. It's the newest inner-city school (and the only one built since 1975), but West Enders fall just outside the catchment area and many local students are even waitlisted for one of roughly 400 spots.
WEST END DATA AT A GLANCE
Demographics
About half the size of all of Stanley Park, Vancouver's West End is one of North America's most densely populated residential neighbourhoods. Today, roughly 50,000 people call the district home – and that population is steadily growing, as enchanted tourists and long-time Vancouverites settle into the area's mid- to high-rise apartments and condos. Approximately  80% of residents are renters, while the remaining 20% live in their own homes.
The West End has long been known as one of Vancouver's most welcoming neighbourhoods. And it's one of the city's youngest too, with nearly half of residents between 20 and 40 years old. Yet part of what keeps the neighbourhood so vibrant is its diversity: seniors and immigrants make up an important part of the area's demographics, and the neighbourhood is home to Western Canada's largest LGBTQ+ community.
Canadian English remains the primary language used by West End households, but walk the streets and you'll hear a bit of everything: Chinese, Spanish, Farsi, French, Korean, and various accents of English are often spoken. Many visitors arrive, fall in love with the area, and simply never leave. And who can blame them?
Living in the West End
There's no denying it: compared with areas like downtown, Yaletown, or Coal Harbour, most West End residential stock is older. 70 percent of apartments and condos here were built before 1980 (most in the 60s and 70s), and less than 3 percent of stock is newer than 2010. But that's precisely what gives the area its charm. This isn't a cookie cutter neighbourhood stacked with cheaply-built clone homes. Each West End building has noteworthy era-architecture, and an abundance of parks and greenery keep the spirits up – and the noise levels down.
More like this:
It's no surprise the West End was named Vancouver Magazine's most liveable neighbourhood in 2018. And it  seems a year doesn't go by, without the West End picking up more accolades and awards.
Today, many older West End Vancouver condos and apartments have been renovated in high-end, modern ways. And recently, several new buildings have popped up on the market: the Patina building on Barclay Street near Nelson Park, the luxurious Alexandra building just steps from English Bay,  and The Jervis, a designer's dream in the heart of the West End.
The West End Community Plan is looking to add some 7,000 to 10,000 new residents over the next 30 years with 14 towers currently under construction or on the way in the near future. A new addition – the breathtaking, 43-storey Alberni by Kengo Kuma tower – is slated for completion in 2021. With stunning curved architecture and unimpeded mountainscapes, the views of the outside are as magnificent as they are from the inside – and condo presales are going fast.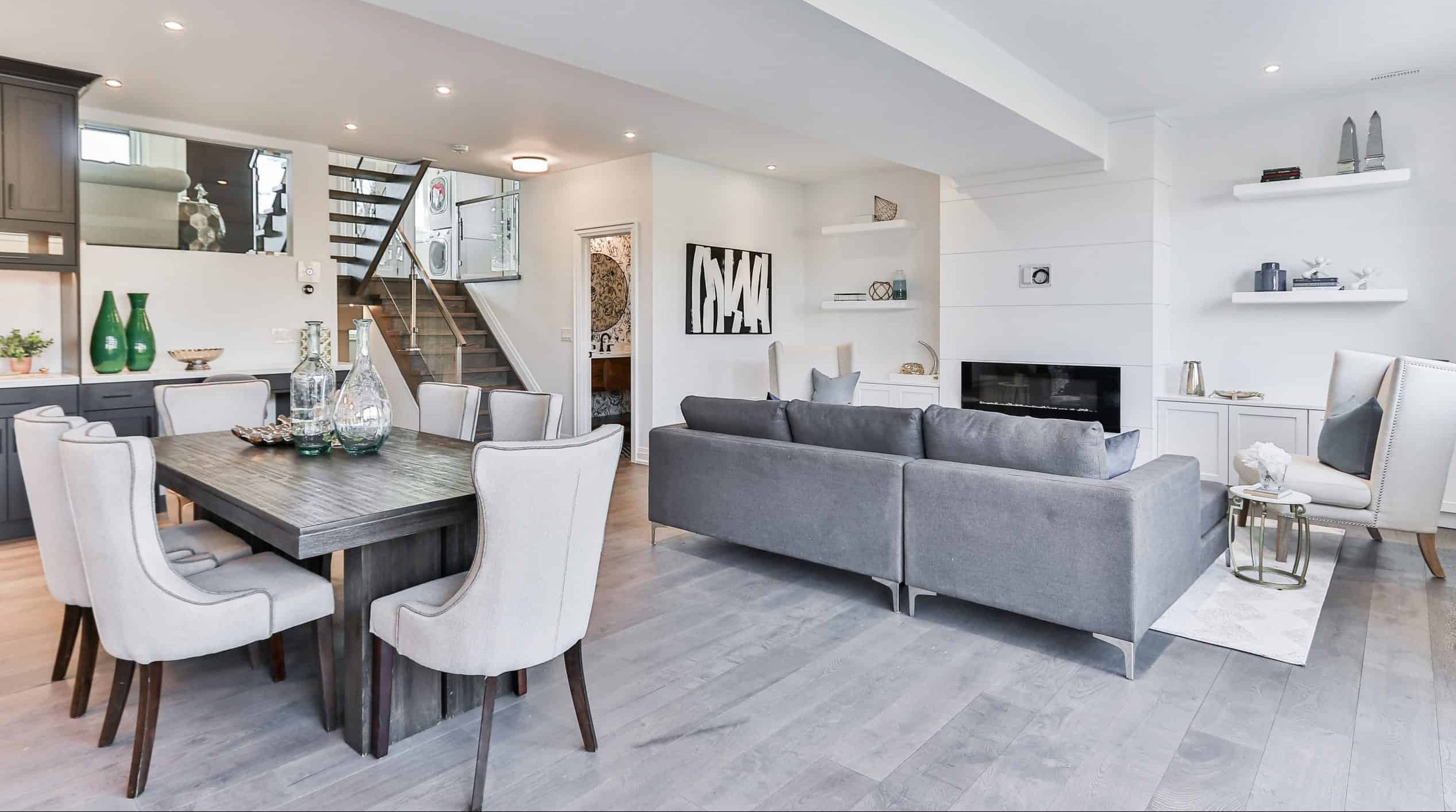 WEST END REAL ESTATE
Thinking about buying a condo in Vancouver's West End? We don't blame you! Whether you're a first time buyer or seasoned real estate investor, there's never a better time to find a home (or home away from home) in one of Canada's most liveable neighbourhoods. Explore a range of 1-bedroom, 2-bedroom, penthouse and loft options to suit your price-point and needs. Click the links below to look at currently available apartments and condos through Sam Huang, your West End REALTOR.
See a property that you like? Didn't quite find what you were looking for? Whatever the case may be, Sam Huang is here to help you find your dream West End property. It all starts with a friendly, noncommittal conversation. Contact Sam today at +1 (778) 991-0649.