As a Vancouver Realtor, I work with many home buyers to help them find their next dream home. Recently, a buyer asked me, "how much do penthouses cost in Vancouver?" I thought long and hard and replied, "do you want the coles notes version answer or the research paper answer?" To which he replied, "maybe the coles notes answer." So here is my answer.
In 2022, the average Vancouver condo (excluding penthouses) list price is $934,451 and the average sold price is $930,201 ($1,112/sqft). On the other hand, the average Vancouver penthouse list price is $1,660,130, and the average penthouse sold price is $1,266,899 ($1,138/sqft).
He then asked, "so why such a big difference in price between the average condos and the penthouses?" I told him it is because penthouses generally are at the highest level of a condo building; thus, they provide the best views and often have higher ceilings and the most extensive outdoor patio or balcony. These factors make penthouses the most desirable choice in a building and, therefore, can achieve higher premium prices.
Following our conversations about Vancouver penthouses, I thought it might be beneficial to share my thoughts about Vancouver penthouses and whether it is an excellent real estate investment compared to other property types.
The condo sold prices in Vancouver (2022)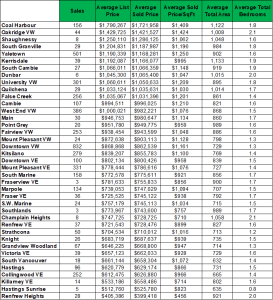 Penthouse sold prices in Vancouver (2022)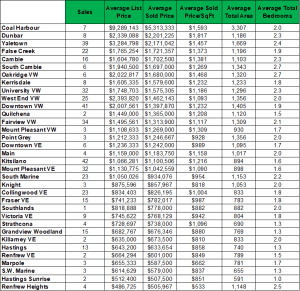 Penthouse sold prices in North Vancouver (2022)

Penthouse sold prices in West Vancouver (2022)

Penthouse sold prices in Burnaby (2022)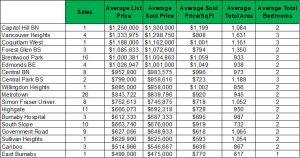 Penthouse sold prices in Coquitlam (2022)

Penthouse sold prices in New Westminster (2022)

Penthouse sold prices in Richmond BC (2022)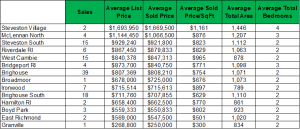 How expensive are penthouses in Vancouver?
Vancouver is generally considered to have the most expensive & luxury real estate in Canada. In Vancouver, you can find the most expensive houses and penthouses. How expensive are the penthouses in Vancouver? Have you heard of the $49 million condo in Vancouver? The three-level penthouse unit in 3 Harbour Green. This is how costly a penthouse can get in Vancouver. Home buyers who don't have a $49 million budget and want to buy a penthouse in Vancouver will be looking at the price range between $1 million to $25 million.
How much are penthouses in other Canadian cities?
According to the Canadian real estate magazine, the price of a penthouse in Toronto can range between $2 million to $15 million. In Montreal, the cost of a penthouse can also vary between $1 million to $15 million. Home buyers can find penthouse prices starting from $150,000 to $7,988,000 in Calgary. If you find Vancouver penthouse prices are too high and want to stay in BC, you can find a penthouse starting from $625,000 in Victoria, BC.
How much are penthouses in other countries?
In New York, the average Manhattan penthouse is $8,707,703 USD or $2,621/sqft. Based on the most recent listing data from Savills UK, Cambridge Gate in Regent's Park, London, is currently listed at £25,500,000 ($39 million CAD). On the Propertyfinder website in Dubai, one can find an uber luxury penthouse for sale in Ava At Palm Jumeirah for 25 million AED (equivalent to $90,000,000).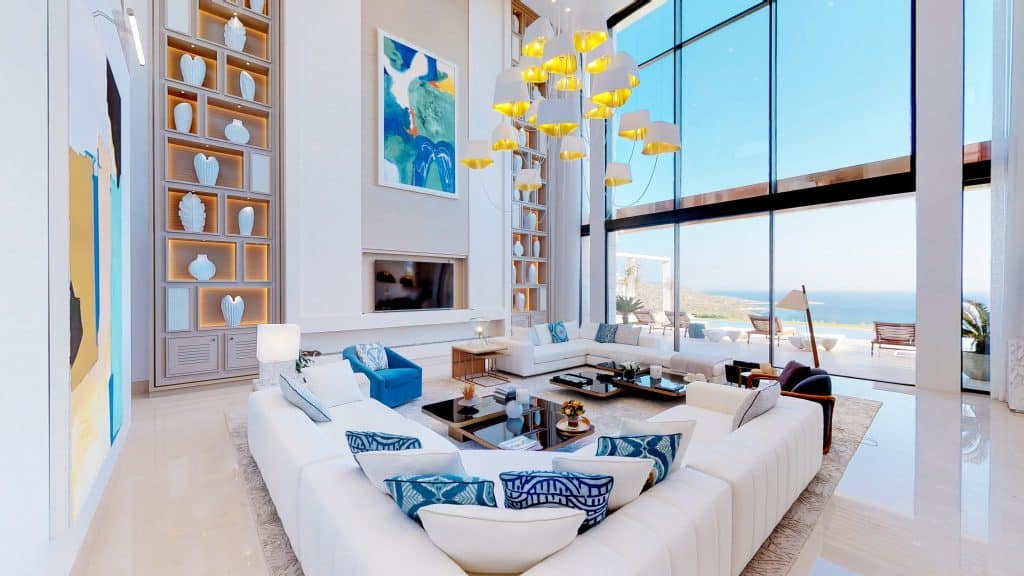 What are penthouses?
In the Vancouver real estate market, a penthouse usually means a condo unit on the highest floor of a condominium tower. Originally, penthouses referred to a house or structure on the roof of a building that is set back from its outer wall. Often, you would only see one penthouse per building. And the penthouse would be a house on top of a condo building. People would often identify a penthouse with luxury real estate. And owning a penthouse unit is often associated with prestige & status symbol.
However, many developers in Vancouver now rename the top floor of a low-rise or high-rise condo development as penthouse level (PH) for marketing purposes. Real estate developers realize the prestige and status symbol attached to the word "Penthouse" and have capitalized on it. Recently, in a six-storey condo development project, you will find that some developers would rename all 6th-floor units from units 601, 602, and 603 as penthouse units PH1, PH2, & PH3. In addition to renaming the unit as a penthouse unit, the developer may add higher ceilings and oversized patios and charge the buyer 20-50% higher than the unit below. Consequently, not all Vancouver penthouses are the same.
How many penthouses are in a condo building?
The number of penthouses in a condo building differs from building to building. Many factors, including location, developer, and demographics, influence how many penthouses are in a building. In Coal Harbour, the most exclusive and luxurious neighbourhood in Vancouver, home buyers can find many high-end luxury penthouses. For example, Shaw Tower and 3 Coal Harbour only have one penthouse unit each. Trump tower in Vancouver has three penthouse units.
Prodigy, one of the developments built by Adera development in UBC, consists of two six stories buildings. All the top-floor units are called a penthouse. Prodigy has a total of 31 penthouse units.
Why are penthouses so expensive in Vancouver?
Vancouver penthouses are expensive because real estate prices are high in the Lower Mainland. The total area of penthouses is generally higher than other condo units. When you take a bigger unit and times it with a high price per square foot, you get a very high penthouse price.
What is a sub-penthouse?
As the name suggests, a "sub-penthouse" is any condo unit below the penthouse level. Similar to the stature associated with the word penthouse, more Vancouver real estate developers are renaming many higher-level units as sub-penthouse units.
FAQs about Penthouses
Buying a home in Vancouver is one of the most important decision a person will face in their lifetime. Making the right decision and purchasing the right property is essential. Here are some of the FAQs home buyers may have. We hope these answers can help guide them in making the right choice.
Are Vancouver penthouses & sub-penthouses suitable investments?
Yes. Vancouver penthouses are good investments. The reason comes down to supply and demand. The number of penthouses and sub-penthouses in a condo tower is generally limited. Since penthouses and sub-penthouses have better features, i.e. high ceilings, bigger patios, panoramic views, and higher square footage, buyers will pay for this premium. Hence, penthouses & sub-penthouses generally retain value better than other units in the building. At the same time, penthouses & sub-penthouses increase in value more than other units in the building.
Do Vancouver penthouses increase in value?
Yes. Vancouver penthouses increase value similar to other real estates in Vancouver, if not more.
Is it safe to live in penthouses?
Yes. It is safe to live in a penthouse.
Vancouver Penthouses for sale Listings