Vancouver is often ranked as the number one best city to live in the world. For local Vancouverites living here, where would be the best place to live? It's a difficult question to answer as it depends on the individual and what they are looking for. As a Realtor, I have helped many home buyers purchase real estate in Vancouver. Here are some of the best neighbourhoods my clients have told me about as the best place to live in Vancouver.
Coal Harbour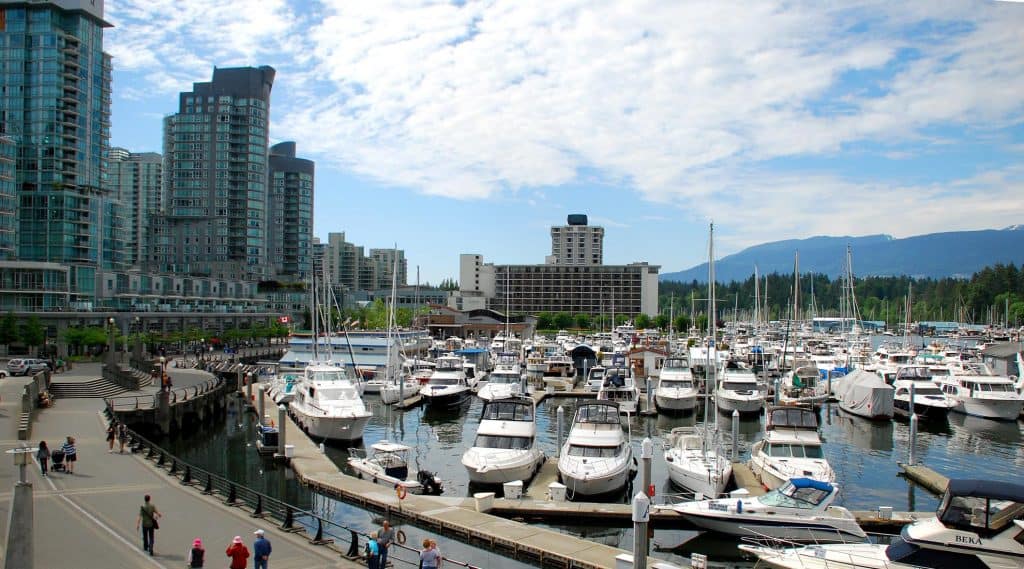 Although Coal Harbour is right in downtown and is a relatively young community, it's a surprisingly calm and upscale little neighbourhood right on the water's edge. It's even more surprising given its industrial history as a former shipyard sitting right next to the railway terminus. The city started residential development in this neighbourhood in the 1990's that takes advantage of a waterfront walkway and its proximity to the Downtown core. The area starts at Canada Place and stretches west to Stanley Park, and is bordered by Burrard Inlet to the north, West Georgia Street to the south.
Downtown Vancouver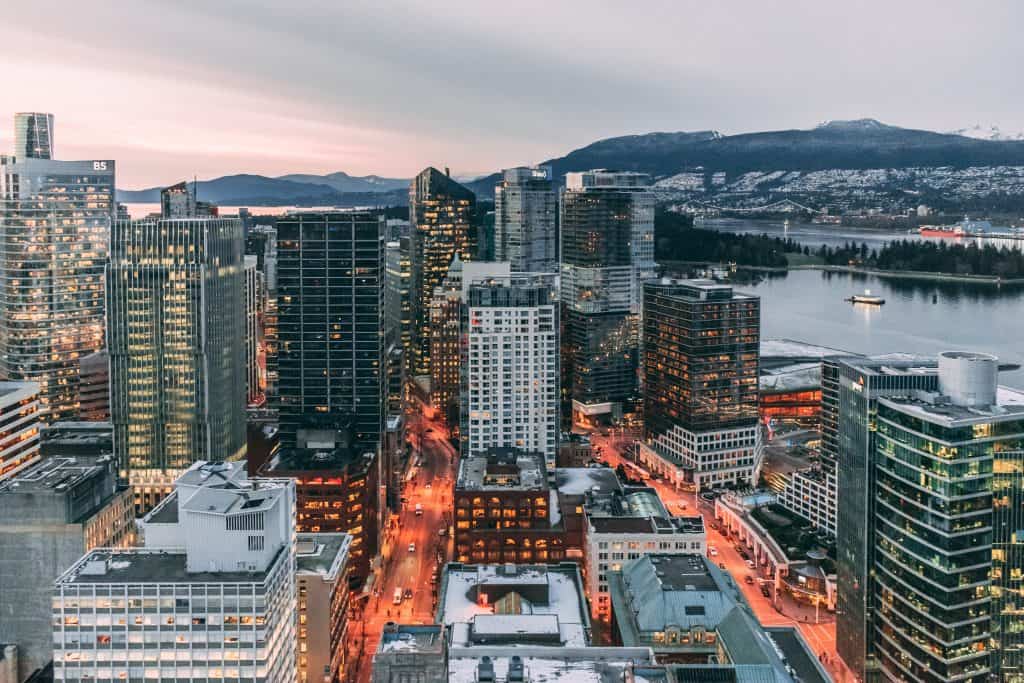 Vancouver is full of unique, characteristic neighbourhoods that one can live or play in. Downtown Vancouver is certainly one of the most notable areas of the city, especially on an international scale. It is the city's main, and original, commercial hub. Over the years, several neighbourhoods developed around it. But, Downtown Vancouver's historic city blocks still maintain their 'hold' as the dense, financial and business district where few live, but many commute to and visit.
Yaletown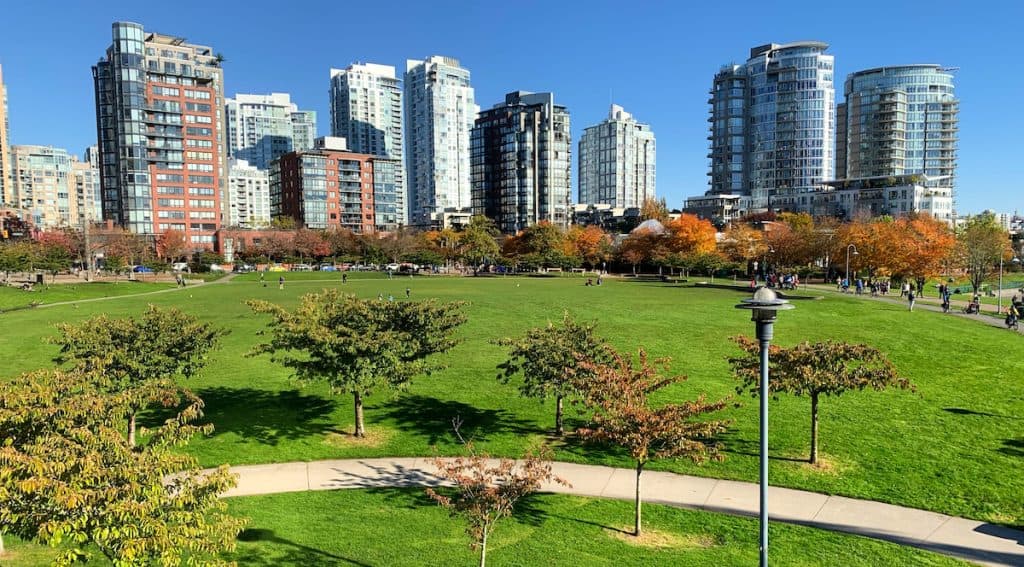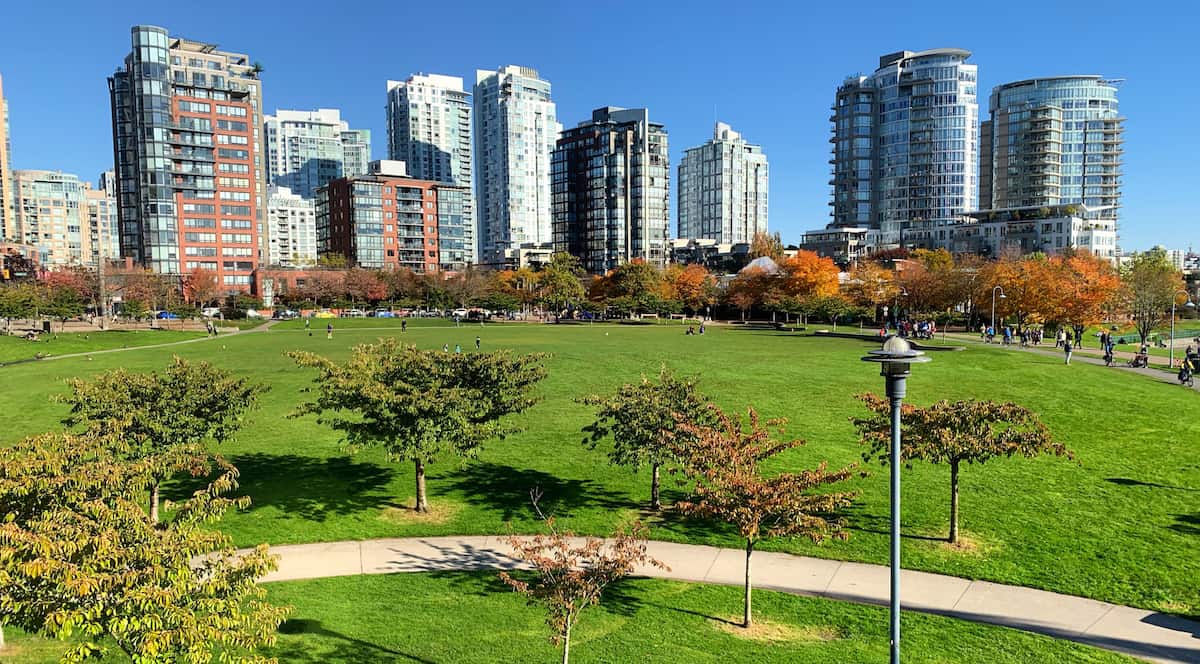 Yaletown is to Vancouver BC what SoHo or Tribeca are to Lower Manhattan in New York City. At least that's what people like to say, but we beg to differ. In fact, it's the other way around, as communities throughout the world look upon this distinctive community as something to aspire to.
Yaletown is a juxtaposition in many ways. It is steeped in history yet modern and trendy. Its streets are dotted with high-tech office spaces yet lined with high-fashion boutiques and eclectic cafes below. It is a place to spend the night out on the town, yet a neighborhood where young couples look to establish roots and raise a family.
Curious? Good. Let's take an in-depth look at why this thriving community is for you.
West End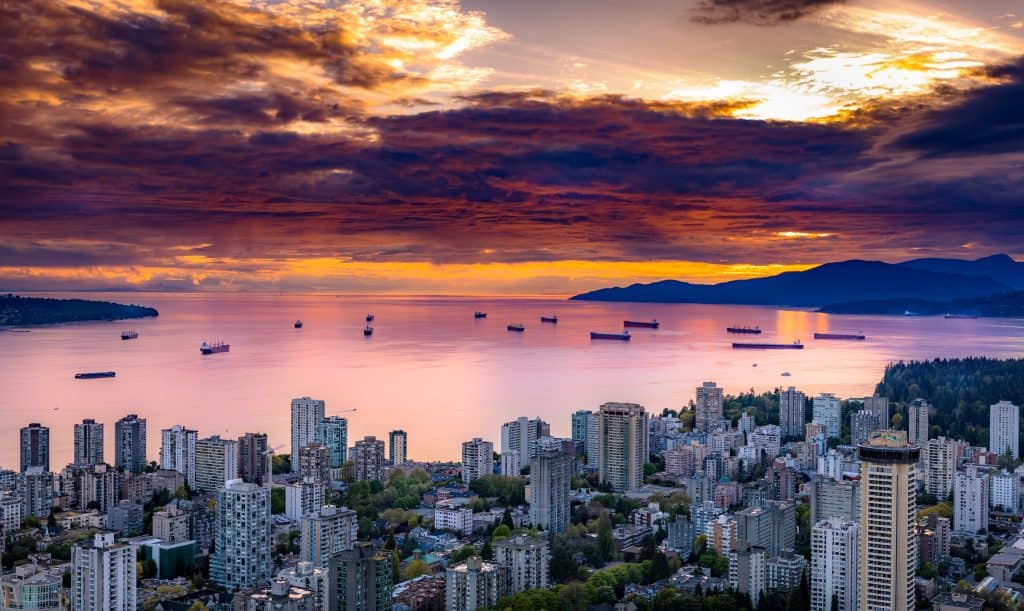 Close your eyes and picture Vancouver: majestic mountain backdrops, sunset-kissed high-rises, and sandy beaches lined with rugged driftwood logs. If it looks like a postcard, sounds like a street festival, and feels like endless summer, chances are you're imagining the West End.
Vancouver's West End – not to be confused with West Vancouver (on the North Shore) or the West Side (from around Cambie through Kitsilano and Shaughnessy to UBC) – oozes character and charm. Framed by leafy Stanley Park, beaches and waterfronts, and downtown's glistening skyscrapers, this lush neighbourhood enclave is a beacon of community and culture.
Friendly and laid-back, the West End is festive even when it's not festival season. Here, urban skylines meet ocean views, and a vibrant nightlife spills into an equally vibrant day life. Stroll along the rainbow crosswalks and through the gay bars on Davie Street, pop into the bike rental shops and snacking hotspots on Denman, run up a shopping tab on Alberni, or leave the tree-lined city-streets behind for a spot on lively Sunset Beach – and learn why so many visitors never want to leave. (And they don't!)
Kitsilano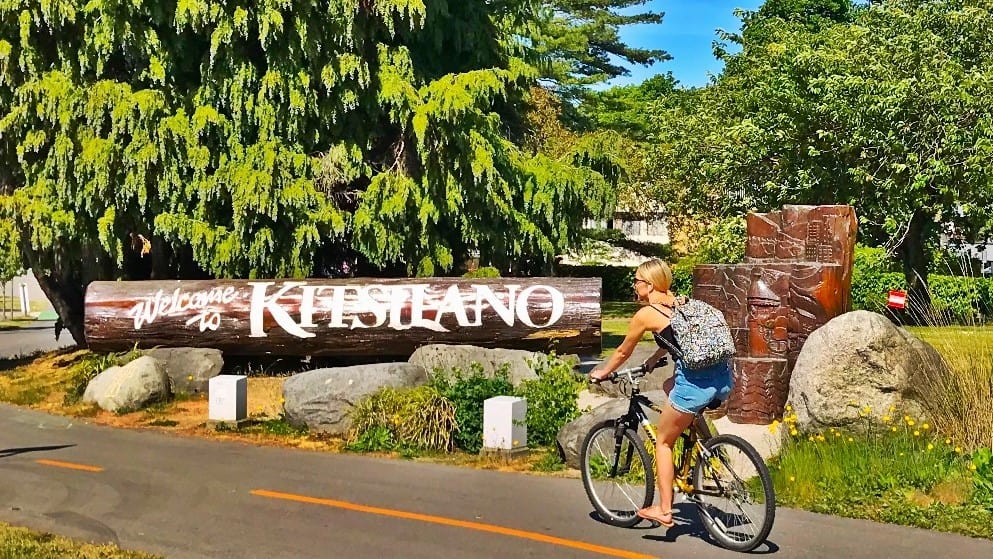 Welcome to a walkers paradise. Kitsilano, located on Vancouver B.C's West Side is known for its astonishing views of the beaches and mountains, allowing you to experience the best of both worlds.
With a total of 5.46 km in area, it is home to many young families and students, but is also known to be a laid-back residential location. Here you'll find yoga-loving, healthy eating individuals who are in walking distance of all their desired necessities.
Kitsilano is only a 10-15 minute drive away from UBC or Downtown Vancouver. No car? No problem! Vancouver's public transit system is exceptionally easy to use. There are many different buses that travel up through UBC to Downtown Vancouver and as well us up to the Shaughnessy Area. Simply use coins to pay for transit or visit your local gas station and purchase a compass card. Don't like public transit? Throughout Kits runs a bike path for cyclists that also stretches up to UBC, all the way to Downtown Vancouver or simply walk along the seawall!
Detailed Guide to Vancouver Neighbourhoods: