Vancouver housing prices have increased dramatically in the last ten years. Townhouse & Condo becomes the only option for many first-time home buyers in Vancouver.
We'll use this blog to show the latest Vancouver Townhouse Price History Chart. I hope this is helpful to Vancouver home buyers in making the right purchase decision. According to the Real Estate Board of Greater Vancouver's November 2021 Market stats update, the Vancouver Townhouse Benchmark Price is $990,300. Below are interactive price charts, you can click or tap the line in the chart to see more detailed stats.
Contact me if you have any questions about the Vancouver Real Estate market.
Vancouver Townhouse Prices Charts – 2023
Vancouver MLS Townhouse Home Price Index (HPI) Chart – 2023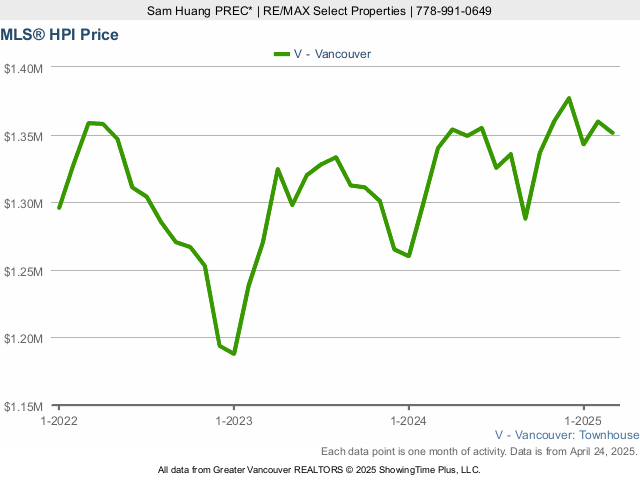 Average Townhouse Sales Price in Vancouver – 2023
Average Vancouver Townhouse Sales Price – By Bedroom – 2023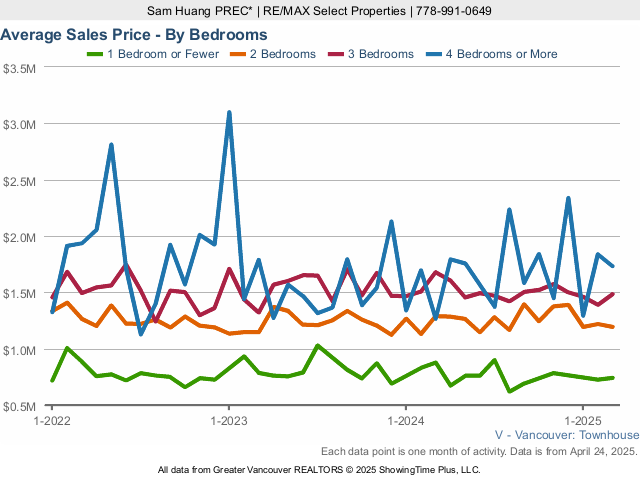 Average Townhouse Sales Price in Vancouver West & East Vancouver – 2023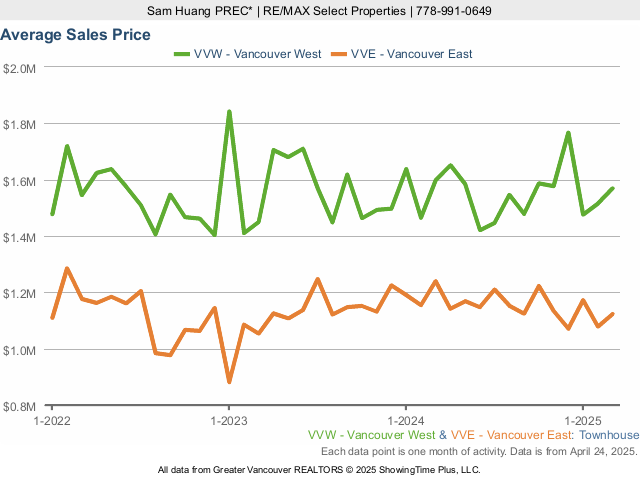 Average Listing to Contract Days in Vancouver – 2023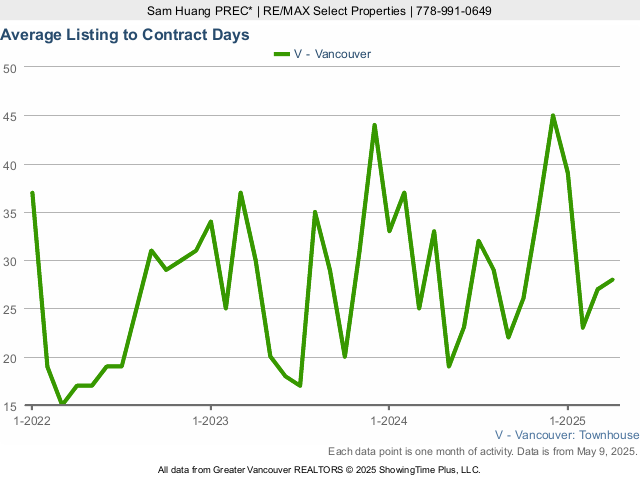 Average Townhouse Price Per Square Foot in Vancouver – 2023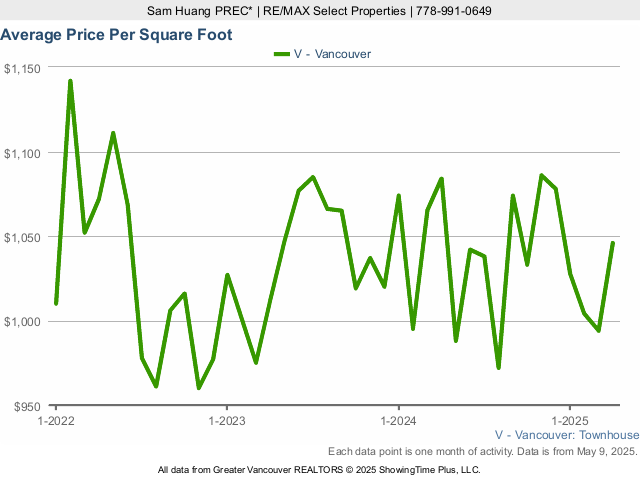 Average Vancouver Townhouse Price Per Square Foot – By Bedroom – 2023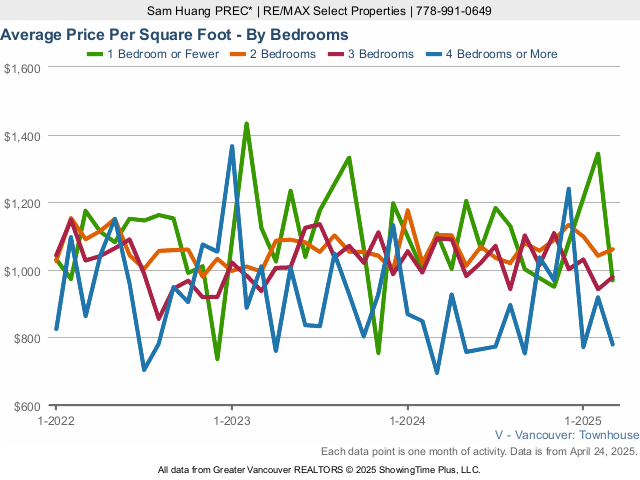 Average Townhouse Price Per Square Foot in Vancouver West & East Vancouver – 2023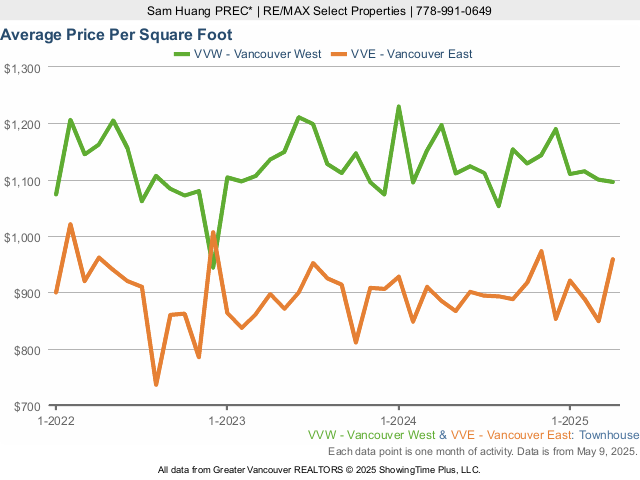 Total Townhouses for Sale Inventory in Vancouver – 2023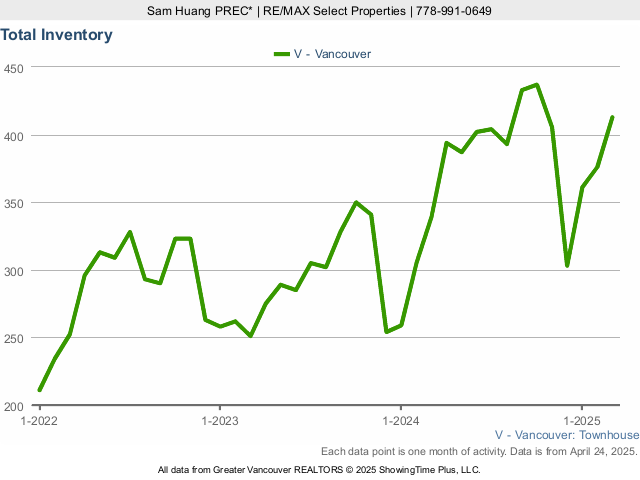 Vancouver Townhouses for Sale – New Listings – 2023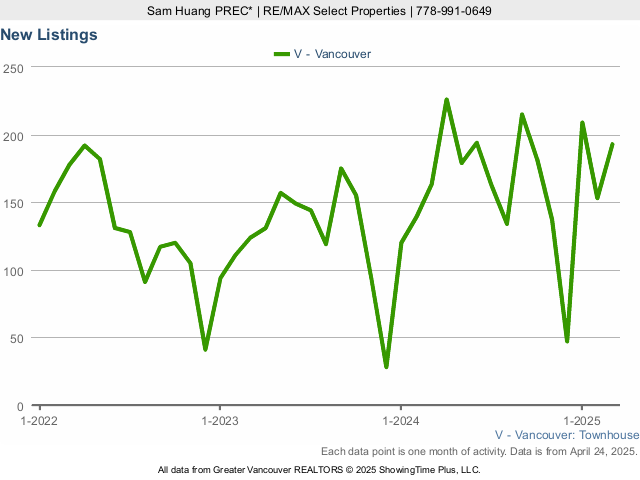 Townhouse Sales in Vancouver – 2023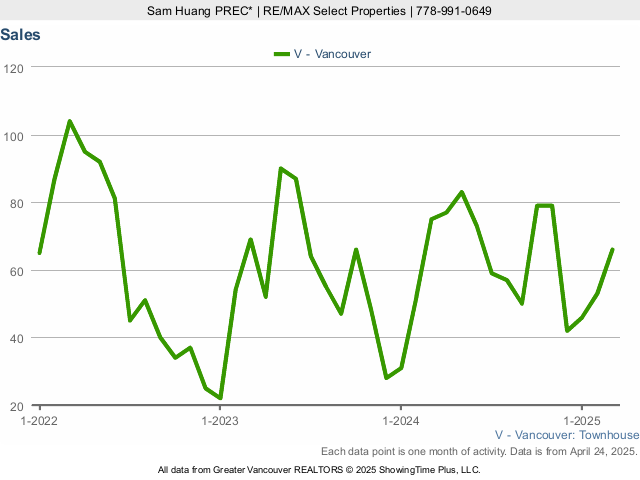 Dollar Volume of Closed Townhouse Sales in Vancouver – 2023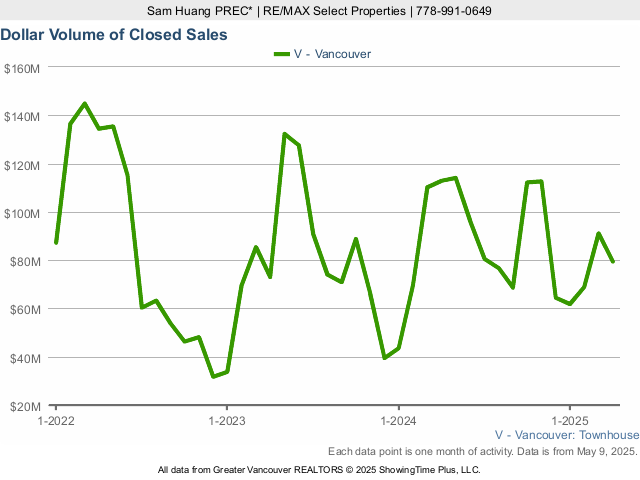 Townhouse Sales to Active Listings Ratio in Vancouver – 2023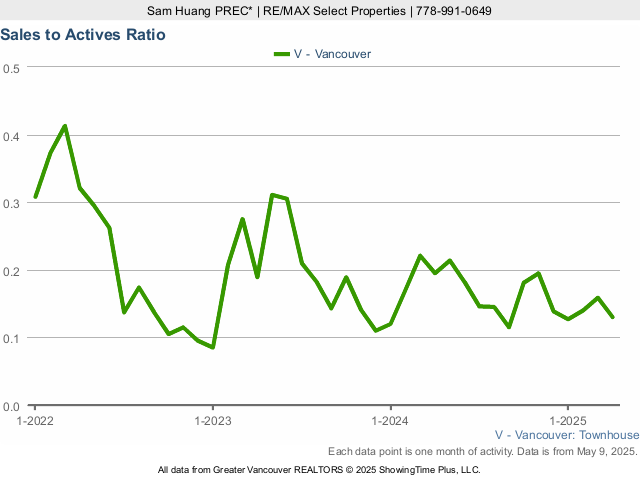 Vancouver West Side Townhouse Prices Charts – 2023
Vancouver West Side MLS Home Price Index (HPI) Chart – 2023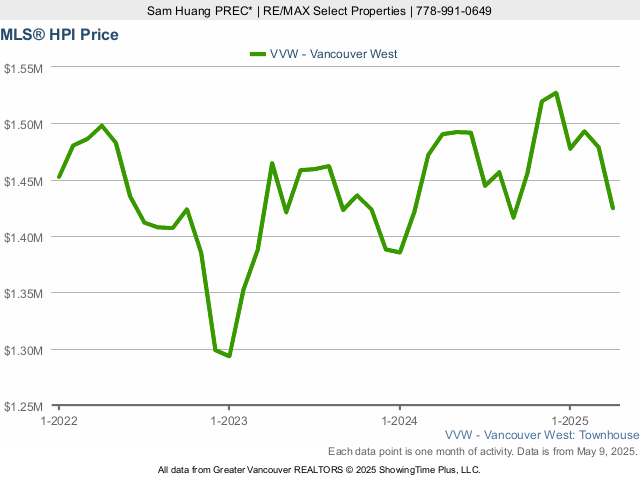 Average Townhouse Sales Price in Vancouver West Side – 2023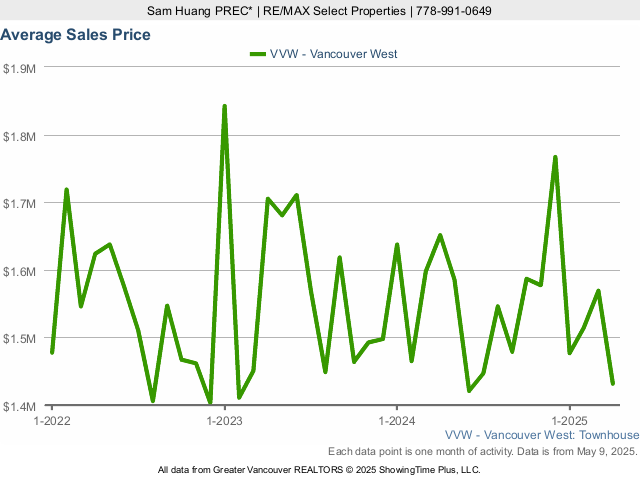 Average Vancouver West Side Townhouse Sales Price – By Bedroom – 2023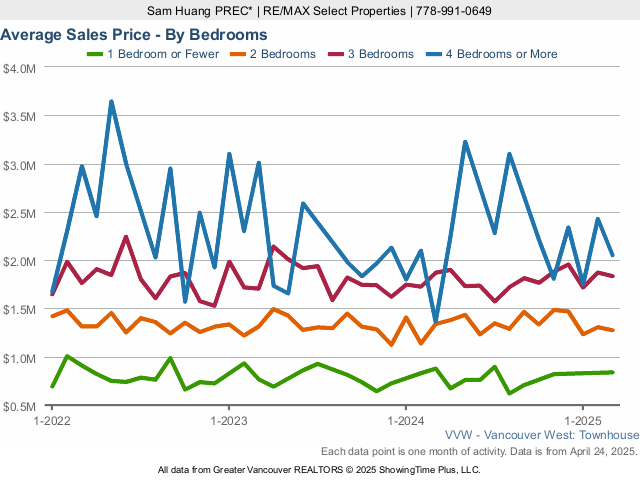 Average Listing to Contract Days in Vancouver West Side – 2023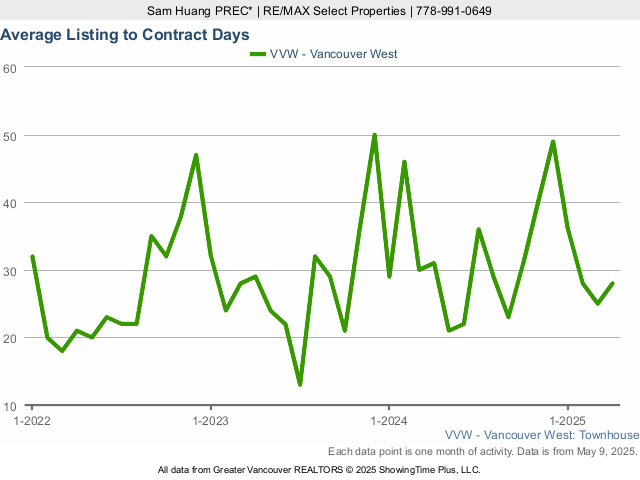 Average Townhouse Price Per Square Foot in Vancouver West Side – 2023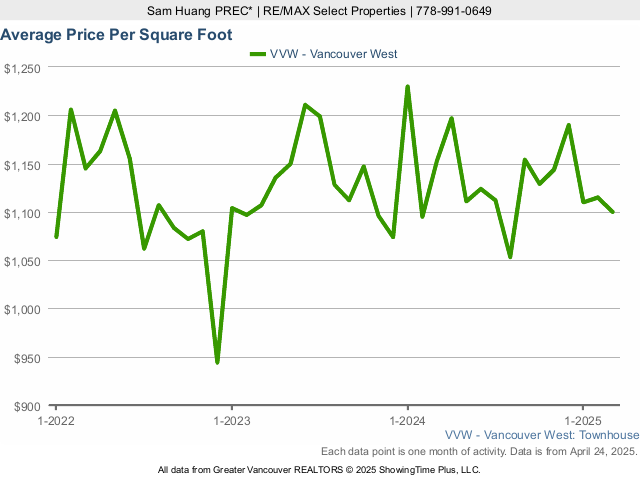 Average Vancouver West Side Townhouse Price Per Square Foot – By Bedroom – 2023
Total Townhouses for Sale Inventory in Vancouver West Side – 2023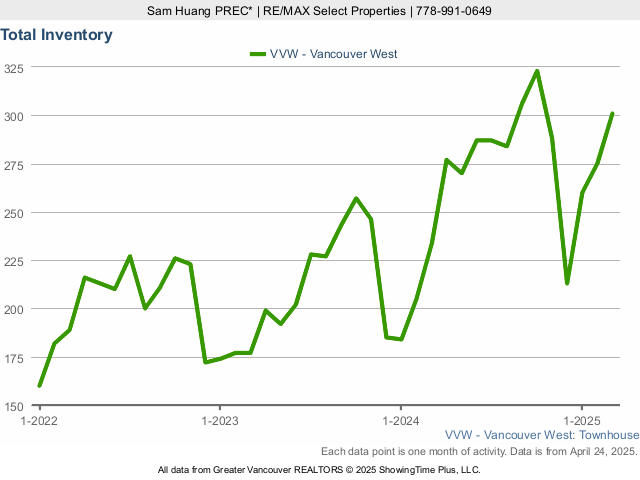 Vancouver West Side Townhouses for Sale – New Listings – 2023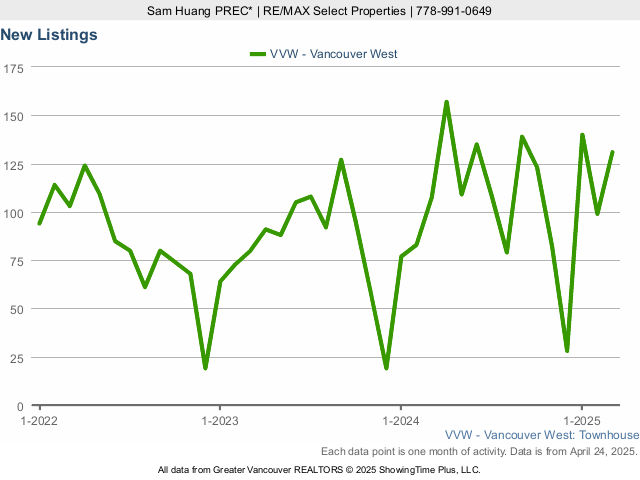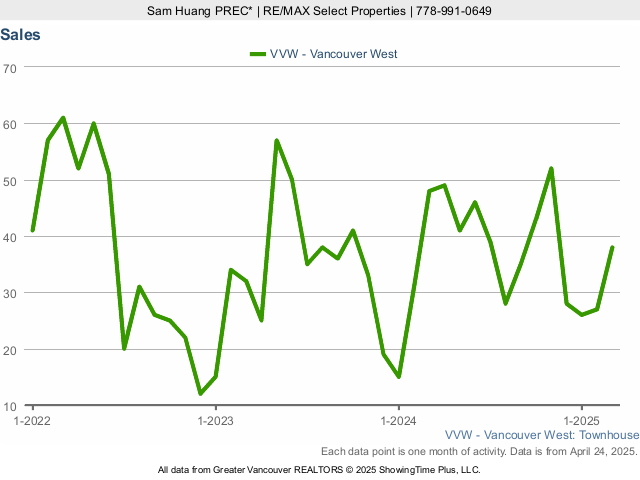 Dollar Volume of Closed Townhouse Sales in Vancouver West Side – 2023
Townhouse Sales to Active Listings Ratio in Vancouver West Side – 2023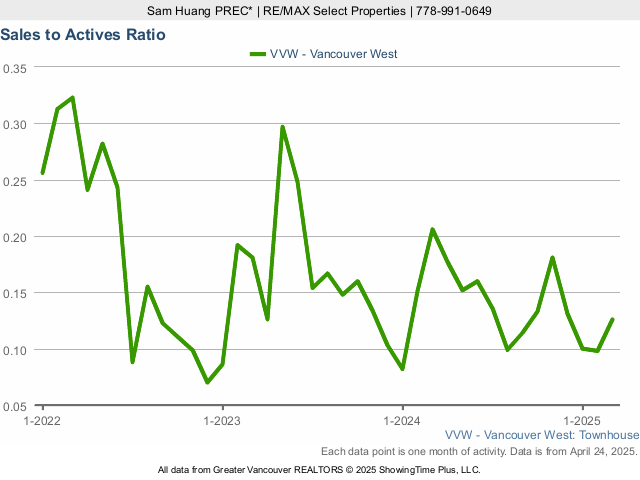 East Vancouver Townhouse Prices Charts – 2023
East Vancouver MLS Townhouse Home Price Index (HPI) Chart – 2023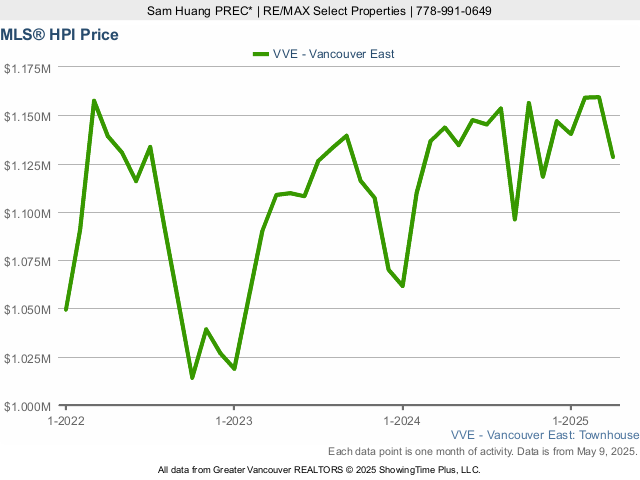 Average Townhouse Sales Price in East Vancouver – 2023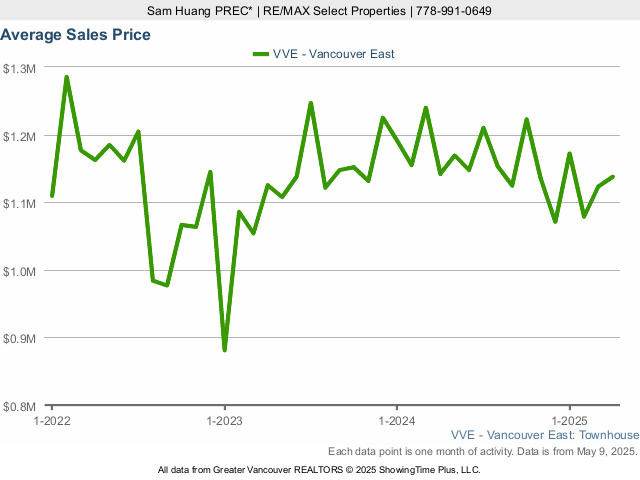 Average East Vancouver Townhouse Sales Price – By Bedroom – 2023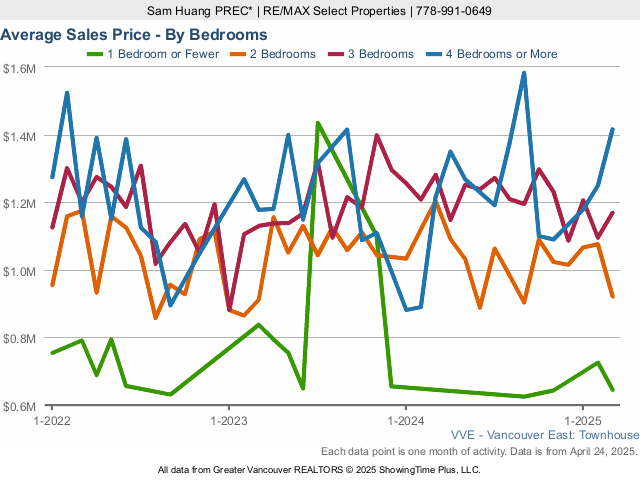 Average Listing to Contract Days in East Vancouver – 2023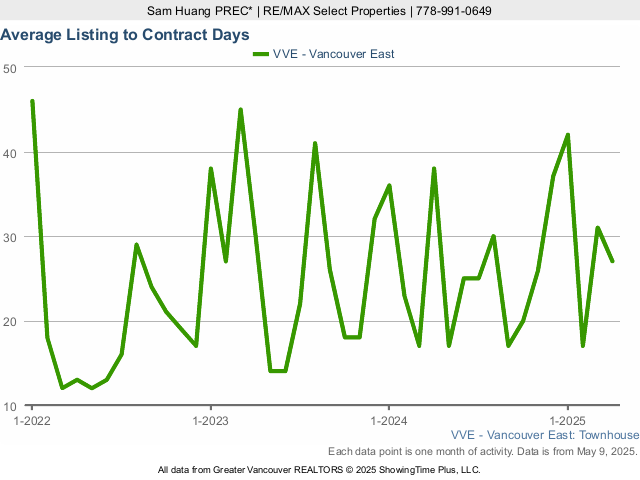 Average Townhouse Price Per Square Foot in East Vancouver – 2023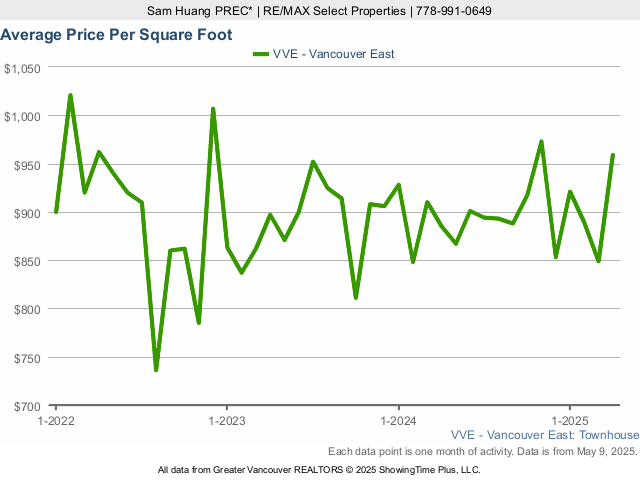 Average East Vancouver Townhouse Price Per Square Foot – By Bedroom – 2023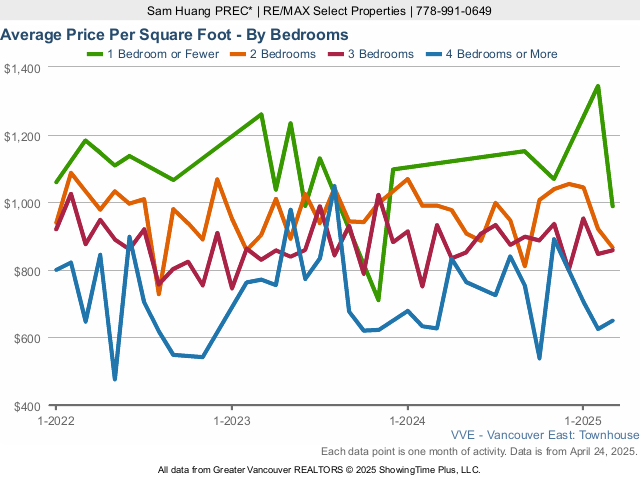 Total Townhouses for Sale Inventory in East Vancouver – 2023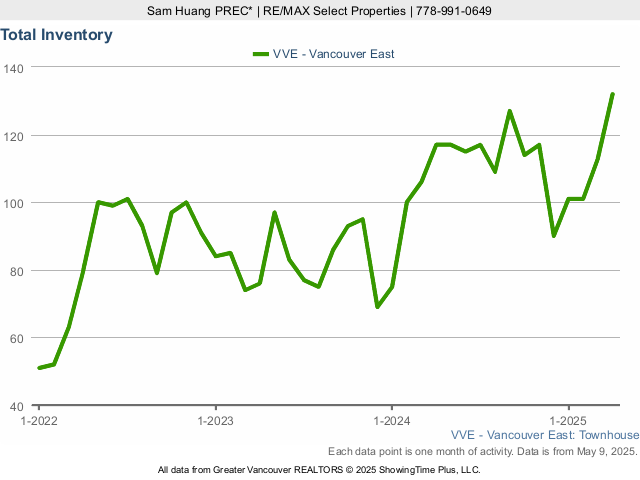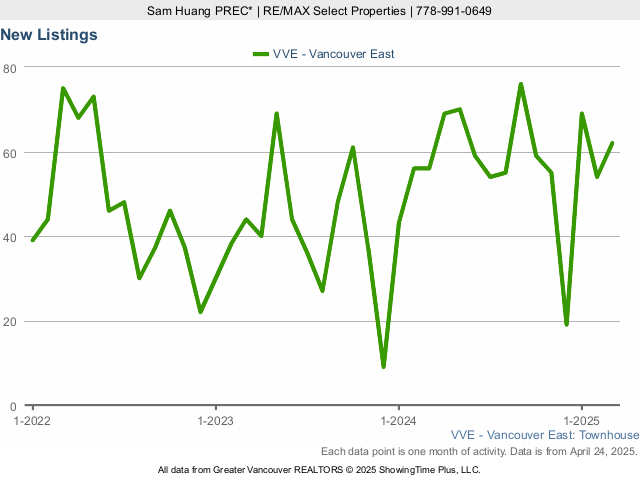 Townhouse Sales in East Vancouver – 2023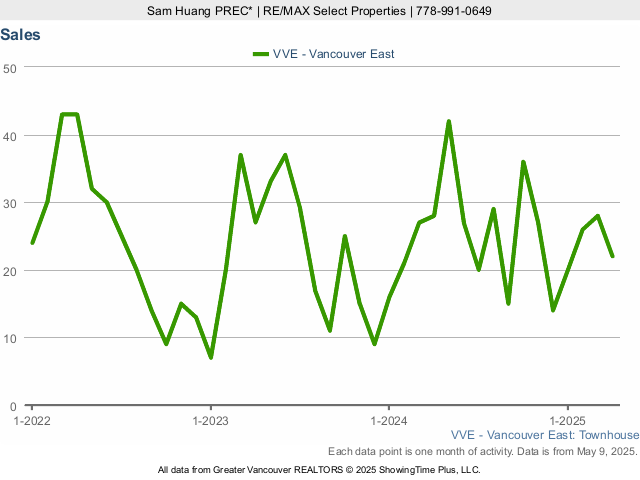 Dollar Volume of Closed Townhouse Sales in East Vancouver – 2023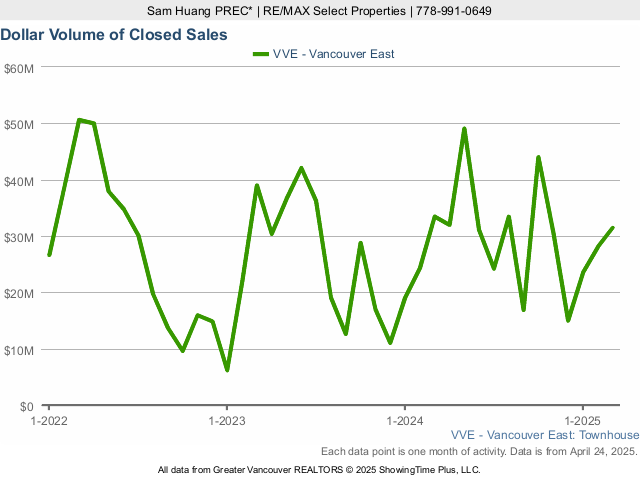 Townhouse Sales to Active Listings Ratio in East Vancouver – 2023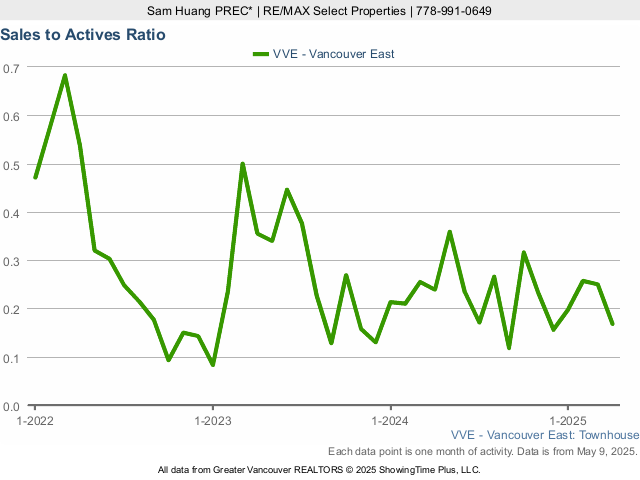 More like this:
Vancouver Real Estate Listings: