The Real Estate Board of Greater Vancouver (REBGV) is a realtor association with more than 14,000 Realtors who live and work in cities from Whistler to Tsawwassen and everywhere in between.
GVREB also regularly publishes Vancouver real estate statistics.
About Vancouver Housing Market
Vancouver housing market consists of three smaller housing markets based on the property type: Detached Houses, Townhouses, and Apartments/Condos.
Generally, analysts say downward pressure on home prices occurs when the ratio dips below 12 percent for a sustained period. In comparison, home prices often experience upward pressure when it surpasses 20 percent over several months.
The supply and demand are very different for each of the property types. Below you will find important Vancouver real estate stats. If you have any questions about the stats in this blog, please contact me.
Vancouver Real Estate Prices
Vancouver's average detached house price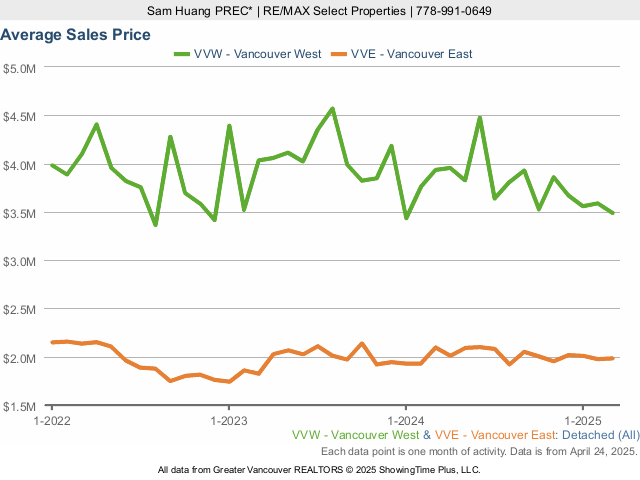 Vancouver Average Days on Market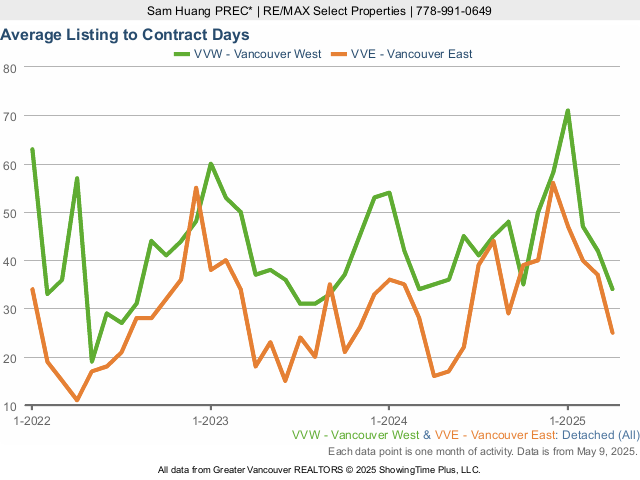 Vancouver Detached House Average Price Per Square Foot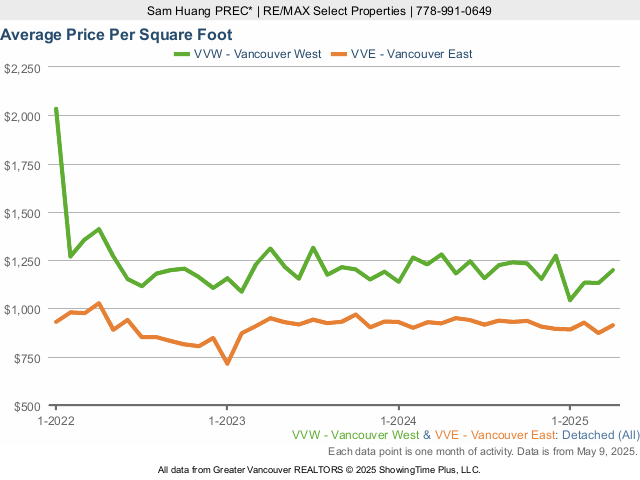 Vancouver House for Sale – Total Inventory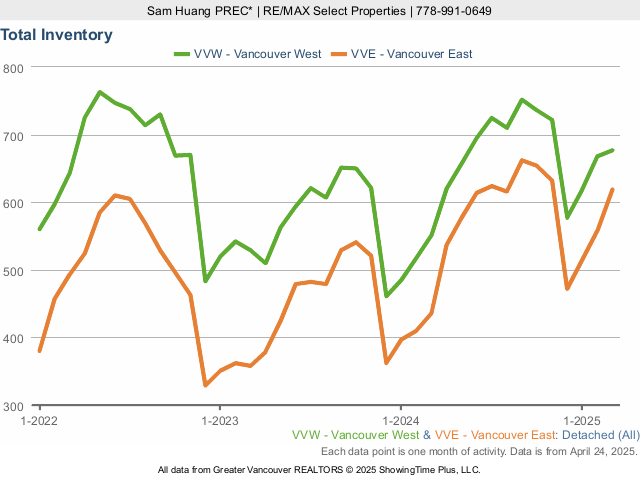 Vancouver Detached House – Sale to Active Listings Ratio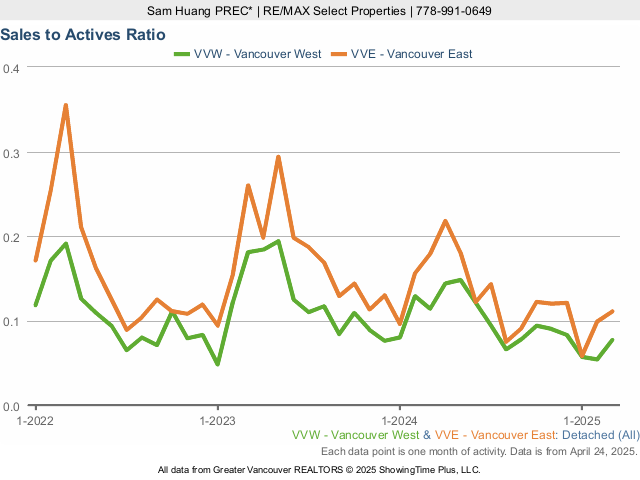 Vancouver Apartments
Vancouver's average Apartment price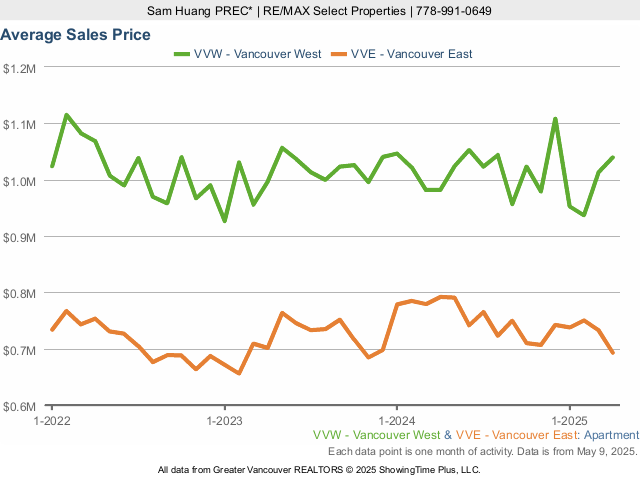 Vancouver Condos for Sale – Average Days on Market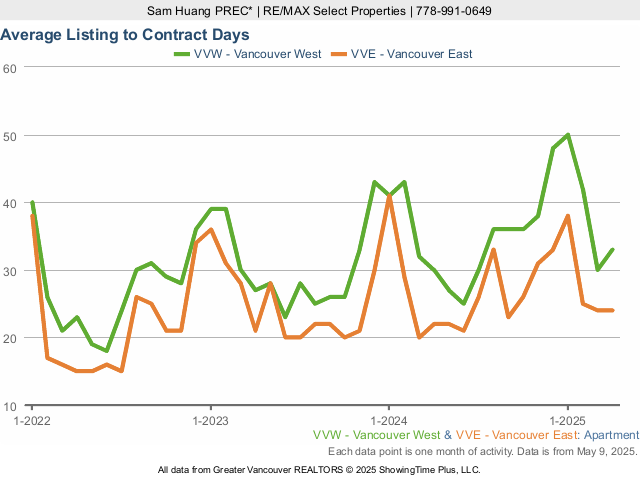 Vancouver Apartments for Sale – Average Price Per Square Foot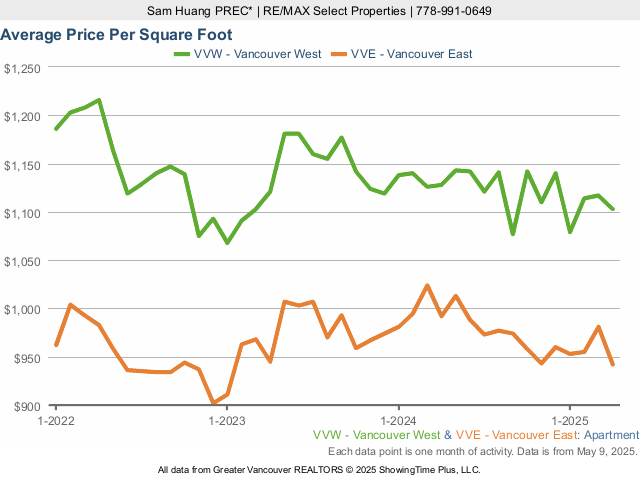 Vancouver Condos for Sale – Total Inventory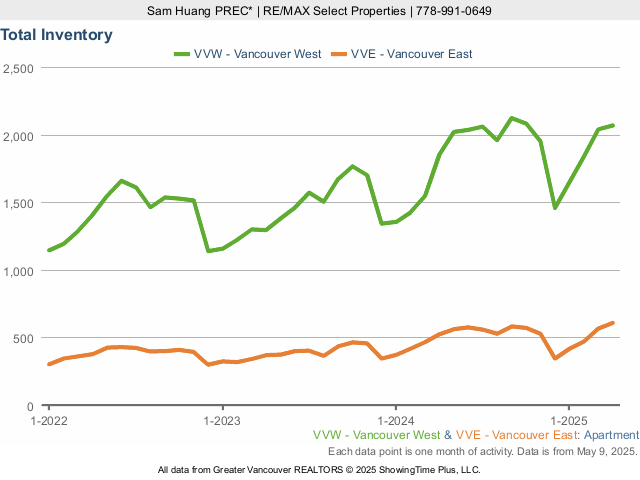 Vancouver Apartment – Sale to Active Listings Ratio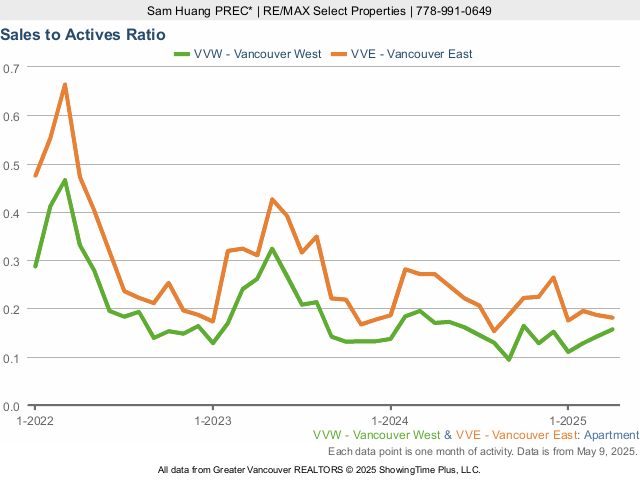 Vancouver Townhouses
Vancouver's average Townhouse price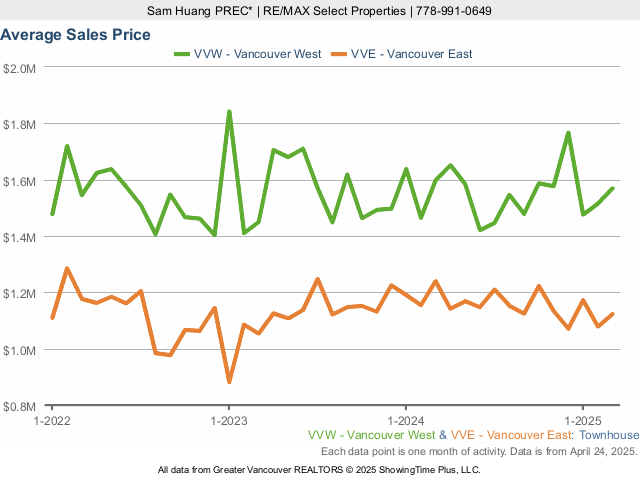 Vancouver Townhouses for Sale – Average Days on Market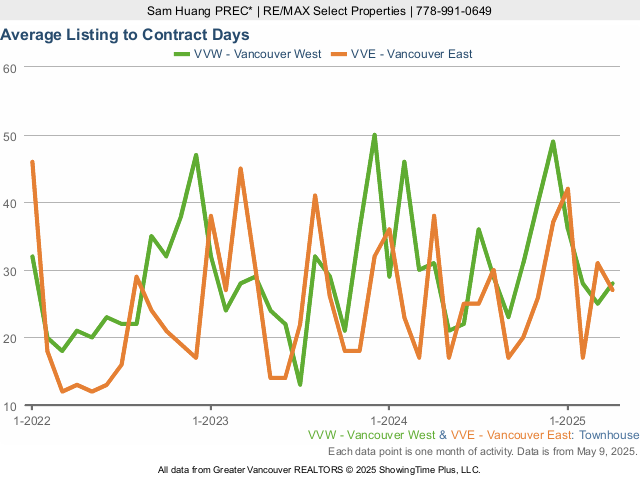 Vancouver Townhouses for Sale average Price Per Square Foot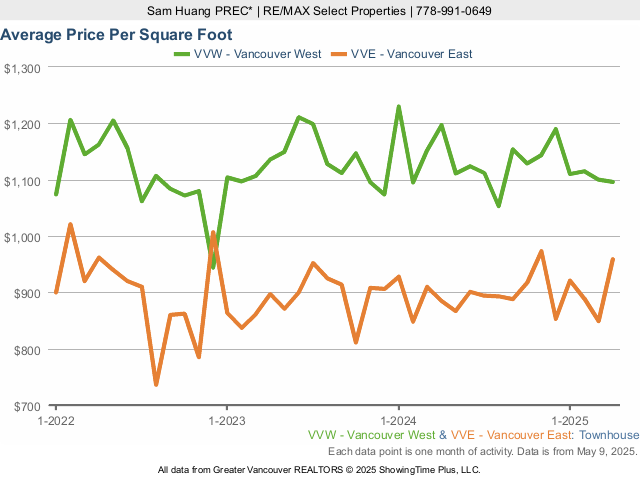 Vancouver Townhouses for Sale – Total Inventory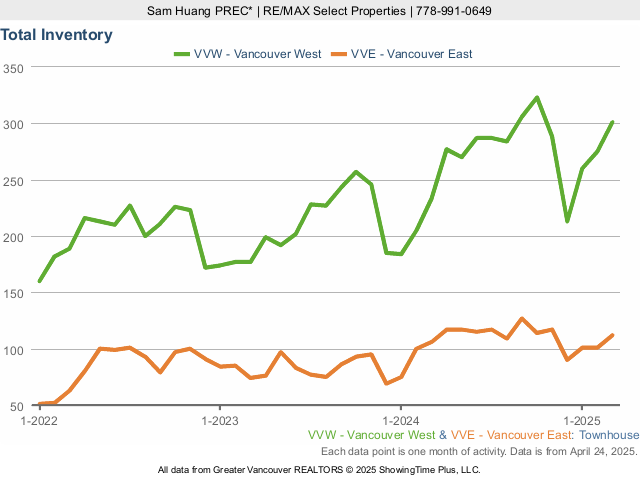 Vancouver Townhouse – Sales to Active Listings Ratio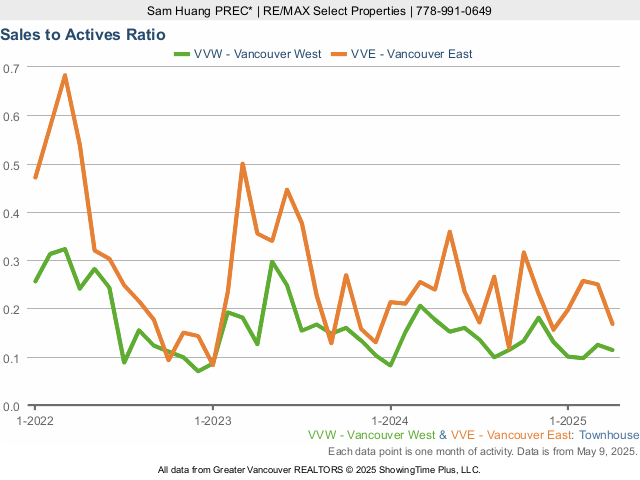 More like this:
Vancouver Real Estate Listings: